CLAC Receives $1.2 Million Grant to Develop Innovative Supervisor Training Program

July 13, 2021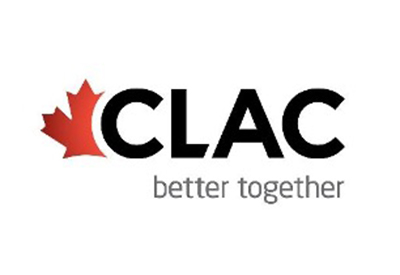 CLAC has received a $1.2 million grant from the Ontario government to design and deliver an innovative training solution to support leadership development for up to 300 construction sector workplace leaders.
The funding was announced today by Minister of Labour, Training, and Skills Development, Monte McNaughton, at a construction worksite in Mississauga, Ontario, and comes from the Skills Development Fund introduced in February 2021.
"CLAC is thrilled with this funding opportunity and looks forward to working with employer partners—the Progressive Contractors Association of Canada (PCA)—and other industry leaders to develop an accessible and effective leadership program that meets the needs of the modern and mobile learner," says Colin de Raaf, CLAC's Director of Training in Ontario. "The program will address sector challenges related to COVID19 and will help learners develop strategies to enhance safety, inclusion, productivity, and quality."
CLAC's Supervisor Micro-Certification Program (SMCP) will meet the emerging needs of CLAC-member supervisors and forepersons working in the rapidly evolving construction sector. The SMCP is people centric and focusses on motivating and engaging team members to create a safe and positive workplace culture.
The SMCP will also improve on-the-job supports for CLAC's registered apprentices, who will be supported by frontline supervisors who are trained as mentors.
"The SMCP meets our commitment to bring cutting-edge training to our union's members and will be a valuable addition to CLAC's already robust list of training programs for workers in the construction sector," says de Raaf.
The program is anticipated to launch in the fall of 2021 following industry-partner input and development this summer. Training will be accessed remotely in a variety of hybrid online formats to ensure easy access and completion for participants across the province, those in rural and remote locations, as well as those experiencing training access barriers because of the pandemic.