CoRe+ Max Charging Station for Commercial and Industrial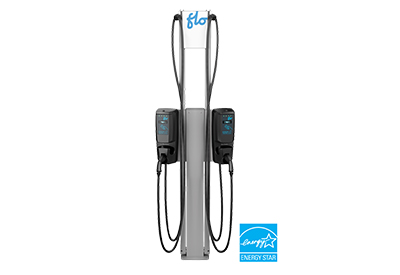 November 15, 2021
The CoRe+ Max charging station is specifically designed for light and medium-duty EV fleets with the complementary capability of serving as a public charger.
Powerful and flexible, the CoRE+ Max charger offers 77% of the speed of a 25kW DC fast charger at 30% of the cost. Meaning for the same cost as installing one 25kW DC fast charger, you can install four or more CoRe+ Max's.
The CoRe+ Max is 100% compatible with current and next-generation BEV or PHEVs in North America and has flexible charge settings, ranging from 24 to 80 amps.
Features
Universally compatible, high-quality J1772 connector designed for 10,000+ charging cycles

NEMA 4X aluminum casing for maximum climate resistance and long-term durability

Flexible 25' cable to reach charging port on any vehicle, no matter how it's parked

Certified to operate at temperatures ranging from -40 °C to 50 °C (-40° F to 122° F)

Can be set-up in multiple configurations to suit any parking layout

Convenient charging session authentication through RFID card or FLO mobile app

Built-in energy management features including Power Sharing and Power Limiting

Optional cascading kit

Remote control of station access and rates for customized user experience

CSA certified
Go HERE for more information