E.B. Horsman & Son Terrace is Relocating July 2021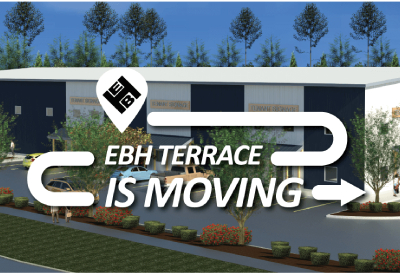 July 7, 2021
E.B. Horsman & Son has recently announced that their Terrace branch will be moving down the street to a new building located on2915 Molitor Street, Terrace on July 12th, 2021.
The newly constructed 20,000 square foot building was custom-built to replace their current 7,200 square foot location on 5000 Pohle Avenue. The building will also offer three commercial spaces for lease to local businesses.
The larger location is better suited to accommodate the growing business in Northwestern BC, provides additional space for their customer service team, and will allow for scalability in the coming decades. The new branch location will implement their corporate Warehouse Management software (Latitude) which results in better order and inventory management by increasing accuracies and efficiencies. The larger location will also give E.B Horsman & Son greater storage capacity to stock local inventory such as lighting, power distribution, process instrumentation, automation, industrial controls, sensors, data communications, wire, and general electrical supplies in order to better serve their customers.
Grant, Terry, & the Terrace staff are looking forward to the move and to serving their customers, for another 60+ years, at the new E.B Horsman & Son landmark in Terrace BC!