Explosion Proof Unit Heaters by Ouellet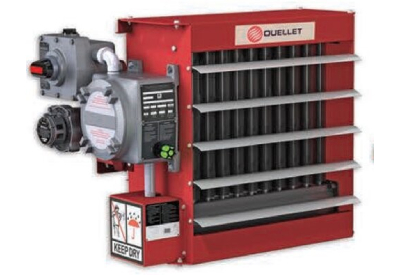 October 5, 2021
The OHX series explosion-proof unit heaters are designed for rugged industrial applications, especially in hazardous locations where there is always a possibility of explosion or fire due to the presence of flammable gases, vapours, powdered metals or dusts. A variety of mounting kits are available for field installation.
Class I, Divisions 1 and 2, Groups C and D.
Class II, Divisions 1 and 2, Groups F and G.
Temperature code: T3B (5 to 30kW), T3A (3/35kW).
Class I, Zones 1 & 2 , Groups IIA & IIB, T3.
Go HERE for more information