Free Certi-Fire Training for IBEW Members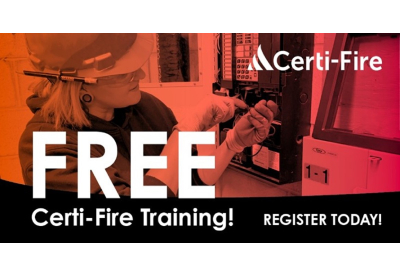 July 8, 2021
The ECAO and the IBEW CCO have received a grant under Employment Ontario as part of the government's $115 million Skills Development Fund to address challenges to hiring, training, and retraining workers during the COVID-19 pandemic and is part of the province's 2021 Budget.
This one-time offer of free Certi-Fire Training for IBEW Members. For more information see full details below and contact contactus@certifire.org.
This offer of free tuition is for any level of the Certi-Fire Program and aims to attract more IBEW electricians to increase their skills for servicing fire alarm needs and allow Contractors to get more involved in the fire alarm business.