Government Announces up to $55 Million for Alberta Energy Efficient Projects in Industrial and Commercial Facilities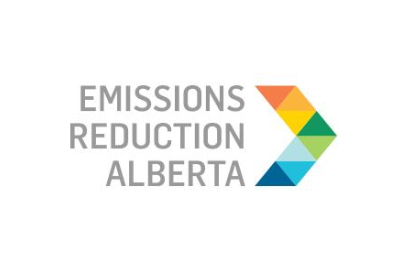 Nov 3, 2020
The Government of Alberta announced it is funding Emissions Reduction Alberta's (ERA) Energy Savings for Business program targeting small- and medium-sized industrial and commercial facilities through the Technology Innovation and Emissions Reduction (TIER) fund. The Provincial TIER funds of $30 million will be leveraged with public and private investment, including up to $25 million in funding from the federal Low Carbon Economy Leadership Fund. In total, this program is anticipated to stimulate over $196 million in new investment.
Businesses from across Alberta will be eligible to access funding to cover a portion of their project costs for cost-saving and emissions reducing projects when the program launches in January 2021. These projects, using local skilled trades and suppliers, will re-invigorate the economy, helping businesses become more competitive, hire more staff, and grow their operations.
Through this initiative, businesses such as manufacturing facilities, agricultural operations, office buildings, and fabrication shops can cut costs and reduce emissions by adopting modern building systems and updating facility operations, enabling smarter energy use and less waste. These projects will rely on local contractors and a skilled workforce, including HVAC businesses, insulation companies, installers and electricians, creating jobs and opportunities for business growth.
ERA's Energy Savings for Business program will help accelerate the uptake of commercially available technologies that will result in operational efficiencies and cost reductions, stimulate investment, and address longer-term environmental sustainability priorities.
The program will target small- and medium-sized industrial and commercial facilities that require financial assistance to invest in energy savings and GHG reduction projects. Program applicants are eligible for up to $250,000 (CAD) per project to a maximum of $500,000 per company. While projects are generally smaller in size than ERA's usual projects, a high volume of projects (approximately 4,000) is expected, resulting in broad and significant cumulative impact.
"The Electrical Contractors Association of Alberta, a member of the Alberta Trade Contractors Coalition, supports energy efficiency initiatives. ERA's Energy Savings for Business program will achieve emission reductions through fiscally responsible retrofit projects that rely on locally-skilled trades, contractors, and suppliers, a benefit to all Albertans," said Tim Brundage, President, Electrical Contractors Association of Alberta
To inform the scope of the Energy Savings for Business program, ERA reached out to industry, government, and other experts to discuss opportunities to overcome barriers to the adoption of commercially available technology that can reduce emissions.
Applications are expected to open in January 2021 for businesses to submit their eligible projects for pre-approval. Alberta businesses, (Large Emitters and public institutions excluded) are encouraged to review program criteria and details about eligible projects that is currently available.
Projects can include commercially available energy-efficient upgrades such as HVAC technologies, weatherization, hot water systems, indoor/outdoor commercial and industrial lighting and control systems, and alternate power sources. Energy Savings for Business program details are available on the ERA website.
Projects must occur at facilities located within Alberta.
Steve MacDonald, ERA's CEO, and Marc Huot, ERA's Program Director, will host an informational webinar on Wednesday, November 25 at 10 a.m. (MT). They will provide an overview of the funding opportunity, including scope and eligibility of the call, the submission process, and timelines for decisions. Participants will have the chance to ask specific questions to help prepare an application.