Littelfuse LSP05GI Series Thermally Protected Surge Protective Device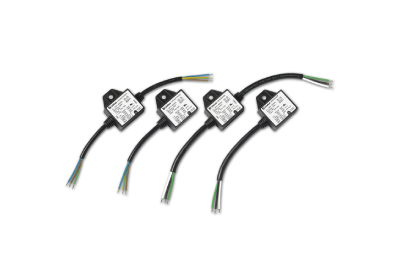 September 13, 2021
LSP05GI Series LED Lighting Surge Protection Modules are designed for use in outdoor and commercial LED lighting fixtures for transient overvoltage protection. Their 10kV/5kA surge handling capability will enhance the LED lighting fixture's surge immunity and extend its operating lifetime.
LSP05GI Series modules are constructed with Littelfuse thermally protected varistor technology. A built-in thermal disconnect function provides additional protection to prevent catastrophic failure and fire hazard, even under the extreme circumstances of varistor end-of-life or sustained overvoltage conditions.
These modules have UL 1449 4th Edition Type 4 Recognition and are IEC 61643-11 Test Class II and EN 61643-11 Type 2 certified. They meet US DOE's MSSLC Model Specification, ANSI C136.2-2015 and ANSI C82.77-5.
The LSP05GI Series features a built-in LED indicator that notifies the lighting technician when a module requires replacement. It is available with either series connections or parallel connections with operating voltages ranging from 120V to 480V.
Features:
IEC 61643-11/EN61643-11 approved
Double-insulated cable wire
Built-in LED indicator
UL 1449 approved
Thermally protected varistor technology
Parallel-connected and series-connected options
10kA Maximum Discharge Current (Imax), 8/20µs
Meets ANSI C82.77-5-2015: Location C Medium, 10kV/5kA, 1.2/50µs-8/20µs Combination Wave
Meets ANSI C136.2-2015: Enhanced Level, 10kV/5kA, 1.2/50µs-8/20us Combination Wave
Meets IEEE C62.41.2: Location Category C Low, 6kV/3kA, 1.2/50us-8/20µs Combination Wave
Meets US Dept. of Energy MSSSLC Model Spec.
High line-to-earth/ground resistance
IP66 rated
Applications:
Outdoor and commercial LED lighting
Roadway lighting
Traffic lighting
Digital signage
Service entrance lighting
Parking garage/lot lighting
Flood lighting
Tunnel lighting
Street lighting
Go HERE for more information