Ontario Making Life Easier With New Business Registry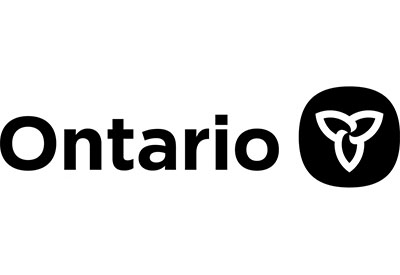 October 25, 2021
Recently, Ontario launched the new Ontario Business Registry, making it easier, simpler, and more affordable for millions of businesses and not-for-profit corporations to access government services.
The new Ontario Business Registry replaces an out-dated and inefficient process, providing business owners and not-for-profit operators with direct access to government services, available online 24 hours a day, 365 days a year. Registrations or filings that were previously submitted by mail or fax, taking four to six weeks to complete, can now be done instantly through the online registry. Annual returns can also be completed in the registry, which means corporations can keep all their important filings in one place. Additionally, the new Ontario Business Registry is integrated with the Canada Revenue Agency, enabling the identification of a business or not-for-profit corporation by a single business number, further streamlining administrative processes.
"Ontario's previous three-decade old business registry system was cumbersome and complex, demanding significant time and energy from business owners and not-for-profit operators. Our government's new business registry will help ensure they are equipped to meet the needs of our modern economy and rapidly expanding digital world," said Minister Romano. "By providing quick and easy access to critical services online, we're leveraging our advanced digital capabilities to remove unnecessary hurdles and make it easier for Ontarians to operate in our province."
For the first time ever, whether starting, maintaining, or dissolving a business, the new registry will support businesses and not-for-profit corporations at every stage of their lifecycle with quick and easy access to over 90 transactions online.
"The Ontario Business Registry is an important step forward for small businesses in Ontario. We know how much time and sacrifice it takes to run a business and by digitizing services we are helping to lighten the load for owners and operators," said Minister Nina Tangri, Associate Minister of Small Business and Red Tape Reduction. "Modernizing government services will reduce unnecessary burdens and help to accelerate business growth across the province."
In line with the launch of the new Ontario Business Registry, the Not-for-Profit Corporations Act, 2010 came into force today. This legislative framework modernizes governance for Ontario's not-for-profit corporations and significantly reduces the bureaucratic burden on them, moving from paper-based filings to digital services and providing enhanced flexibility. Not previously available in our province, Ontario not-for-profit corporations will be able to access an online government system, eliminating the duplication of paperwork and other redundancies. It will also empower not-for-profit corporations with features like pre-defined text that will support their operations, helping users submit information error-free and reduce legal costs.
Quick Facts:
Ontario businesses and not-for-profit corporations can visit Ontario.ca/BusinessRegistry for more information and to access the Ontario Business Registry.
Direct access to the Ontario Business Registry will expand in the future to intermediaries such as legal professionals, accountants, and search firms. Feedback sessions are underway to support future alignment and intermediary use of the Ontario Business Registry.
Dye & Durham Corporation and ESC Corporate Services Ltd. will continue to offer their services through the Ontario Business Registry.
The Not-for-Profit Corporations Act, 2010 received Royal Assent on October 25, 2010 but could not be brought into force until the Ontario Business Registry launched.