Nexans releases MOBIWAY, CLICK, LOCK and ROLL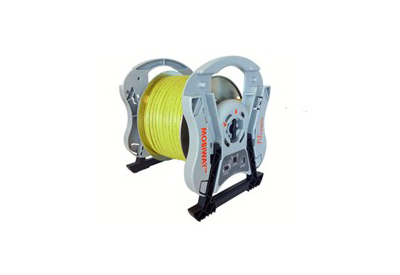 A newly patented, unique reel transport and unwinding system.
Thornhill, Ontario, CANADA
Nexans has unveiled its MobiwayTM solution, which is set to make cable installation simpler.
MOBIWAYTM is a patented unique reel transport and unwinding system. Practical and handy, the MOBIWAYTM system makes it easy to transport and handle your spools for a stress-free and easier installation. Compatible with Nexans cable reels only, MOBIWAYTM flanges are reusable!
The two side supports have adaptable handles for carrying by one or two people. They can also be adjusted into standing mode for easy and safe unrolling.
The handles are non-slip, so the system is safe and stable.
MobiwayTM key Benefits:
Easy to use
Easily transportable
Cost-effective
Versatile
Light-weight
Reusable
1 year warranty
To view detailed instructions and see the brochure please go to https://www.nexans.ca/Services-and-Solutions/MOBIWAY-by-Nexans.html.