Schneider Electric Named a Market Leader for Building Energy Management Systems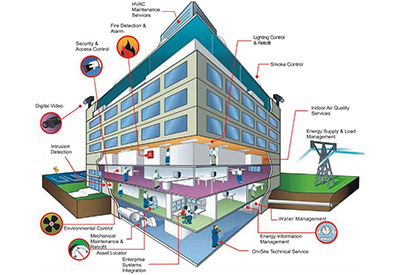 Schneider Electric StruxureWare has received top scores for strategy and execution in providing actionable insights to facility managers to achieve reduced energy consumption and stronger return on investment. 
Schneider Electric received the highest scores in Navigant Research's Leaderboard Report of Building Energy Management Systems (BEMS). The report, which analyzed 14 companies' BEMS offerings, recognized Schneider Electric for offering "one of the broadest energy management platforms available."
Schneider Electric's StruxureWare software was recognized for its advanced features that extend beyond a traditional building management system. In addition to providing an energy analytics platform, StruxureWare offers a full picture of energy and sustainability data at both local and global levels. It can also integrate control, operation and enterprise-level applications that enable the analytics engine to maximize operational efficiency at all levels, giving customers the ability to proactively plan energy investments and monitor their return – features not often included in competitive offerings.
"The Navigant report reflects Schneider Electric's dedication to and long legacy in energy and sustainability management," said Alan Taaffe, director, marketing and business development for buildings, Schneider Electric Canada. "Our expertise can help drive more efficient operations and stronger return on investment for leaders in diverse parts of enterprise operations and management. StruxureWare is a key factor in breaking down informational silos by sharing access to intelligent and actionable insights across the organization."
Companies' scores were based on 10 criteria spanning strategy and execution, including go-to-market strategy, partnership strategy, user interface, interoperability and scalability. The report also highlighted Schneider Electric's global focus and "continued expansion into high-growth markets" as differentiators.
To access the full Navigant Research report, click here