Support Ontario Youth and BOLT present the 2021 Skilled Trades Scholarship for Women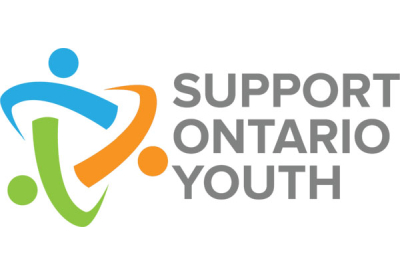 July 7, 2021
BOLT (Building Opportunities for Life Today), in partnership with SOY (Support Ontario Youth), is proud to announce that they are awarding $2000 worth of scholarships (four scholarships at $500) to help support women currently apprenticing in the skilled trades. The pandemic disproportionately affected women's employment, who are 10 times more likely to have fallen off the labour force than men. Through this partnership, BOLT and SOY seized the opportunity to be proactive and help incentivize young women to start their careers in the construction skilled trades.
"Too few women self-select into these in-demand and well-compensated careers and that needs to change. Together with SOY, we are here to provide the information, support, and financial assistance that will help them be successful in a rewarding career in the industry," says Raly Chakorova, Executive Director for BOLT Charitable Foundation.
To be eligible for this scholarship, applicants must demonstrate a financial need, hold a valid registered trade agreement (RTA), be a member in good standing with the OCOT (Ontario College of Trades) and live in the Greater Toronto Area. The application is now open, and the deadline for submissions is August 1, 2021.
"Women make up half of Canada's workforce, yet there is a perception that they can't work in construction trades because it may be too physically demanding," said Stephen Sell, Executive Director for Support Ontario Youth. "We want to help break that stereotype by not only supporting, but also empowering these women in construction. This partnership and scholarship are to help address and remove barriers that might help pave the way of achieving these trailblazer's dreams."
The successful applicants will be announced on September 30, 2021. For more information and to apply for the scholarship, please visit www.supportontarioyouth.ca.
BOLT was founded by Tridel and launched in 2009 and established as a Charitable Foundation in 2013 with a mandate to help connect under-resourced youth in the GTA to careers in construction. BOLT creates awareness about the diversity of careers in the industry through Speak Outs, offers immersive career exploration through Days of Discovery and Job Shadowing and provides financial assistance for post-secondary and skilled training programs. For more information about BOLT, please visit their website.
Support Ontario Youth (SOY) is a non-profit organization dedicated to supporting apprentices, employers and stakeholders in the skilled trades industry by streamlining the apprenticeship journey. SOY works with both employers and employees by providing advice, support, mentoring and scholarships, as well as helping to manage the administration of the apprenticeship journey. For more information about Support Ontario Youth, please visit their website.