Watt's the Word – An Electrical Industry Podcast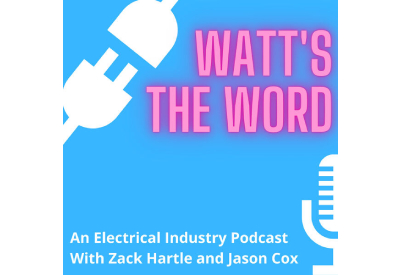 July 23, 2021
Hosted by Zack Hartle and Jason Cox the recently launched Watt's the Word is a show linking the electrical industry through relevant conversations. Cox and Hartle are speaking with real people to hear about the opportunities that the industry has given to them while they share what makes them passionate about the future of the trade.
This show is for anyone and everyone involved in the electrical trade or industry. Let's get the word out about how great the industry can be and learn something along the way.
New episodes out every second Monday.
Go HERE for more information