Schneider Electric Among First to Join HP Composable Infrastructure Partner Program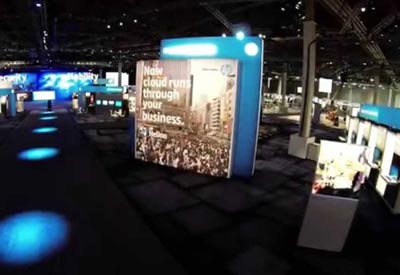 Schneider Electric recently announced at HP Discover that the company is among the first to join the HP Composable Infrastructure Partner Program. This program, which is limited to third-parties certified to integrate with HP's Composable Infrastructure API for infrastructure management that is native in HP OneView, will further broaden Schneider Electric's portfolio of partnerships and alliances to provide customers with collaborative data centre solutions that enable maximum interoperability, streamline operations and reduce management costs.
"Schneider Electric's membership within the HP Composable Infrastructure Partner Program further solidifies our leadership in providing the comprehensive, end-to-end solutions data centre managers need to effectively and efficiently operate their facility," said Shannon Sbar, Vice President, North American Channels and Global Alliances, APC by Schneider Electric. We are proud to be among the first set of partners in this program and look forward to expanding our collaboration and interoperability between StruxureWare™ for Data Centers and HP OneView."
As one of a small number independent software vendors (ISVs) currently participating in the program, Schneider Electric's inclusion builds on the existing integration of StruxureWare for Data Centers with HP OneView, announced last year. The joint solution, which provides a connector between IT and facilities management, enables holistic, efficient management of IT service delivery, eliminating operational silos between IT and facilities. It also provides management personnel with visibility into an organization's server, storage and networking, as well as service creation, allowing enterprise and colocation service providers greater agility and flexibility in service delivery while providing a more comprehensive view of overall cost-of-ownership for specific services provided. With this holistic view of the data centre, operators can determine the true cost of ownership for services by being able to associate workloads to watts. Through the capabilities this integration provides, data centre managers are enabled to make better informed, educated business decisions and operate with greater agility to deliver services quickly, which makes the data centre into a more a strategic business asset.
"IT and facilities partnerships are the core of converged management," said Rick Einhorn, VP of Technology Services Data Centre Consulting, HP. "We are excited to build on the momentum generated through Schneider Electric's integration with the HP OneView platform and uCMDB with the inclusion of Schneider Electric in this new program."