Ouellet Canada Names 2 New Sales Reps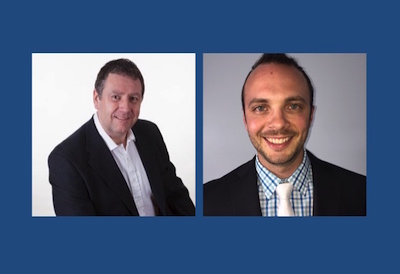 Daniel Chénier joins Ouellet Canada as representative for the Montreal and Western Quebec territory; William Healey, as representative for the Maritime provinces.
Daniel Chénier (photo left) has many years of experience in sales, business development and account management in industrial, commercial and institutional markets.
For the last eight years, William Healey has represented manufacturing companies in an industrial distribution and retail stores network in Nova Scotia and Newfoundland.
Headquartered in l'Islet, PQ, Ouellet Canada Inc. develops, manufactures, and markets electric heating products throughout North America, Europe, and Asia.