Gold Seal Information Webinars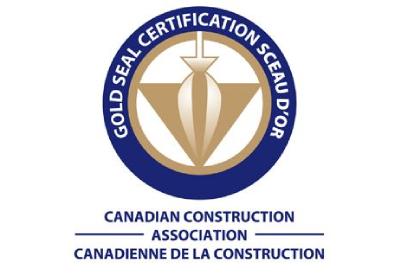 March 19, 2021
The Gold Seal Certification Program was created by the industry for the industry. It has been the industry's most trusted, valued and reliable certification for those in management of construction. Gold Seal Certified (GSC) credentials demonstrate your commitment to the profession and your expertise through certifying education, experience and competency.
The Gold Seal Certification program upholds Canadian Heavy Civil & Construction management professionals to expectations and standards of excellence. All Gold Seal certified management professionals have been assessed and meet the Gold Seal standard requirements of industry knowledge, experience, education and training. Gold Seal is a national construction standard of certification, displaying a desire to uphold and distinguish one's competency in Construction or Heavy Civil management above all others.
Ever wonder what it takes to get Gold Seal Certified?
Find out the answers to these questions and more:
• Do I qualify to write the Gold Seal exam?
• Do I need more experience or training?
• What information do I need to apply?
• What is the application process through the online portal?
Time:
9:00am – 10:00am (PST)
Dates:
Thursday, April 8, 2021
Thursday, May 13, 2021
Thursday, June 10, 2021
Thursday, July 8, 2021
Thursday, August 12, 2021
Thursday, September 9, 2021
Thursday, October 14, 2021
Thursday, November 11, 2021
Price:
Free
Go HERE for more information