Changes to Occupational Health and Safety (OHS) Laws: Information for Albertans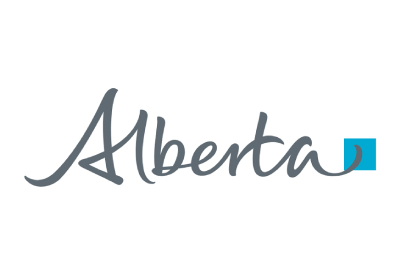 February 16, 2022
Changes to the Occupational Health and Safety (OHS) Act and revised regulations took effect on Dec. 1. These changes add flexibility and clarity and put all health and safety laws under one act while continuing to protect worker safety rights.
"Hard-working Albertans go to their jobs every day expecting that they will come home safely at the end of their shifts. That's why it's important our laws and rules for workplace health and safety are easy to understand and follow, and involve everyone. The new OHS Act helps job creators and workers focus on improving health and safety outcomes rather than grappling with confusing rules and checking boxes."
Tyler Shandro, Minister of Labour and Immigration
Alberta's OHS laws set health and safety rules for the province's workplaces. For employers, the updated laws will be easier to find and follow while continuing to provide guidance to ensure workplaces are as healthy and safe as possible.
For workers, the revised OHS laws continue to provide fundamental rights and protections to help ensure they are working in healthy and safe environments.
To make sure workplace health and safety laws are in one place and consistent with each other, the updated OHS Act will include radiation equipment laws. Changes to radiation laws remove duplication, update wording to align with the OHS Act and transfer enforcement from third-party agencies to OHS officers without making significant changes to Alberta's highly regarded radiation protection program.
Together, the updates to the OHS Act support healthier, safer workplaces, which helps attract investment and supports Alberta's economic recovery plan.
Key changes
Radiation equipment laws have been transferred from the Radiation Protection Act to the OHS Act and its regulations.
The new OHS Act is shorter than the existing act. This is due to eliminating repetition, duplication, simplifying language and moving detailed requirements into regulation.
Workers retain their three fundamental rights, which include the right to know of workplace hazards, the right to participate in health and safety matters and the right to refuse dangerous work.
"Discriminatory action complaints" are renamed "disciplinary action complaints" to avoid confusion with human rights legislation. Workers may file a complaint with government if they believe they have been disciplined for exercising their rights or responsibilities under OHS laws. Employers still need to prove disciplinary action is not related to compliance with OHS laws.
Rules for joint health and safety committees and health and safety representatives have been streamlined and are more flexible.
Work site party obligations have changed to remove redundancy and obligations have been streamlined for improved clarity.
Reporting of Potentially Serious Incidents (PSI) to OHS is now a one step process of submitting your incident investigation. The legislation now defines a PSI for clarification.
The OHS Act no longer is required to be reviewed every 5 years. A Minister may request a review of the Act at any time, with no more than 10 years between reviews.
Go HERE for more information