City of Toronto Offers Zero-Interest Loans, Incentives to Accelerate Home Retrofits and Emissions Reductions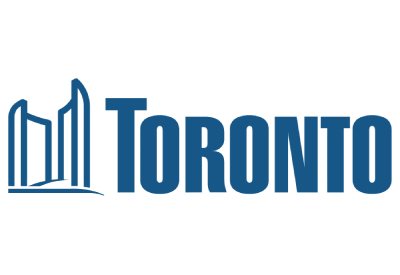 July 25, 2022
The City of Toronto announced the launch of an enhanced Home Energy Loan Program (HELP) that will offer zero-interest loans and incentives to help Toronto homeowners make their homes more energy-efficient and reduce the emissions contributing to climate change. The HELP program has been offering low-interest loans to homeowners since 2014.
Currently, homes and buildings are the largest sources of emissions in Toronto, generating approximately 57 per cent of total community-wide emissions, primarily from the burning of fossil fuels (natural gas) for heating and hot water.
For a limited time, through the enhanced HELP program, Toronto homeowners will be able to access:
Zero-interest loans of up to $125,000 for terms of up to 15 years; 20-year terms are available for retrofits that include rooftop solar PV, geothermal, new windows and electric heat pumps.
Incentives for specific measures including electric heat pumps, which can replace a home's natural gas furnace and air conditioner; rooftop solar PV and deep retrofits that significantly reduce a home's emissions.
The Government of Canada provided funding to enhance the program through the Green Municipal Fund, administered by the Federation of Canadian Municipalities (FCM), including a loan of up to $9.712 million to fund the zero-interest loans and a grant of up to $4.856 million. A portion of the funds will support the development of training, education and resources for homeowners, contractors and other industry stakeholders, including training for Toronto contractors to become a Net Zero Renovator, qualified by the Canadian Home Builders' Association.
The new zero-interest loans and incentives will be available until the funding allocated for each is fully subscribed, after which homeowners can continue to access low-interest loans.
Home improvements eligible for financing include electric heat pumps, insulation (attic, wall, basement), upgraded windows/doors, air sealing, geothermal systems, rooftop solar PV, tankless water heaters, solar hot water systems, EV charging stations, battery storage and more.
Eligibility has been expanded to include tax-exempt properties (e.g. non-profit homes, supportive housing, rooming houses) in addition to the currently eligible detached, semi-detached, row/townhouses, and duplex and triplex apartment buildings.
Improving the energy efficiency of homes is one of the most substantial things that homeowners can do to help address the climate emergency. The highest impact measures include replacing a home's furnace with an electric heat pump (which can provide both heating and cooling), insulating from attic to basement and upgrading windows and doors.
In addition to the loans and incentives available through HELP, homeowners may also be eligible for the federal government's Canada Greener Homes Grant of up to $5,000.
The City's HELP program supports the goals and objectives of the City's TransformTO Net Zero climate action strategy, which set Toronto on a path to reduce community-wide greenhouse gas (GHG) emissions to net zero by 2040, and its Net Zero Existing Buildings Strategy which recognizes the need to transform housing. The accelerated climate strategy was adopted by Toronto City Council in December 2021. Toronto's net zero target is one of the most ambitious in North America. The HELP program has supported 245 home retrofit projects since it was launched in 2014.
The City's BetterHomesTO program further supports homeowners with a one-stop website with information about a range of home energy improvements – everything from air sealing and windows to insulation, heat pumps, green roofs and rooftop solar – including tips on what to look for when purchasing, cost estimates, and a list of all of the incentives and rebates available from all sources.
More information about HELP is available on the City's Home Energy Loan Program webpage.
More information about BetterHomesTO is available on the BetterHomesTO website.