Exro Signs Product Development Agreement with Global Market Leader for Off-Highway Application of Hybrid Electric Powertrain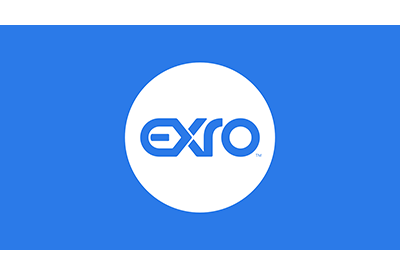 October 6, 2022
Exro Technologies Inc. announced that it has signed a new product development agreement with a major global equipment supplier. The partner remains under non-disclosure agreement (NDA), to be named at a future time. The agreement includes development and delivery of an engineered-to-order system incorporating Exro's proprietary Coil-DriverTM inverter for a new hybrid diesel-electric product for off-highway application (for example: agriculture, construction, mining, etc.). The development aligns with Exro's strategy of delivering innovative power control electronics products that help customers improve performance, reduce cost, and lead the way to a sustainable electrified future.
"This new product development is a perfect example of how Exro is innovating solutions with customers that bridge the performance-cost gap to electrification," said Exro CEO Sue Ozdemir. "Our partner is a global leader in its space and looking to evolve its currently fully diesel line-up into the future. A successful development that demonstrates our already proven capabilities in other applications opens a huge door with this yet-to-be-named partner, as well as many other industries with a similar challenge to solve."
Exro's Chief Technology Officer, Eric Hustedt added, "The reality is that due to certain performance requirements, not all applications can easily flip to fully electric today. Moving to a hybrid set-up is a logical next-generation step. The Coil Driver is perfect for this type of application, easily providing the high torque required for starting diesel engines without sacrificing motoring and generating capability once the engine is running. Utilizing the unique features native to the Coil Driver, the customer can operate the diesel-electric powertrain at optimal efficiency for better performance and lower emissions, while experiencing significant fuel savings versus straight diesel."
Product Development Agreement for New Hybrid Diesel-Electric Application
Exro has been collaborating with the major European-based company under NDA to develop a hybrid diesel-electric powertrain, a new product offering for the partner's vehicle line-up. The agreement will begin with the supply of multiple sample units to be delivered to the customer by the end of Q1 2023. After successful testing and validation, it is anticipated that the development agreement would transition into an agreement to supply the NDA partner with series production products beginning in 2024. The conditional agreement is highlighted by projections of 8,000-10,000+ units annually.
Exro's proprietary Coil DriverTM provides the unique ability to deliver the high starting torque required to first get a large diesel engine running. Once running, the hybrid system can then operate at high-efficiency, high-speed mode for motor generator operation, switching between diesel and electric. Due to the hybrid capability, manufacturers can utilize a smaller machine and smaller drive to achieve the same desired operating characteristics as a larger diesel-only setup, which equates to vehicle cost savings, significant fuel savings, and a substantial reduction in carbon footprint.
Exro's Coil Driver™ – New Generation Technology for e-Mobility
An electric motor is only as smart as the controller telling it how to behave. At Exro, our theory is that if we make the controller smarter, we can increase the performance of the entire powertrain. Exro accomplishes this with a new generation of power control electronics called the Coil DriverTM.
The Coil DriverTM takes the prior-art physics of coil-switching and provides the ability to control an electric motor at the individual coil-level through the power electronics embedded in the inverter. This coil-level control provides the ability to switch motor profiles in real-time to deliver two separate speed-torque profiles from the same motor, effectively expanding the operating range of the motor by functioning like an electronic gear. This allows manufacturers significant flexibility in design: Exro's technology can increase performance by up to 50% for a marginal cost increase or can optimize the system to reduce the weight, complexity, and up to 20% cost savings of their powertrains without sacrificing performance.
Exro's Coil DriverTM technology is now proven, independently validated through AVL, one of the world's largest independent automotive laboratories, and earlier this year received the Edison Gold Award for Best New Product in Manufacturing, Logistics and Transportation. Series production of the Coil DriverTM will begin from Exro's world-class net-zero targeted automotive manufacturing facility in Calgary, Alberta beginning in Q3 2023, offering customers the security of North American supply for up to 300,000 units per year. Over the coming quarters, Exro plans to continue to backfill the facility production capacity building on the three purchase orders (backed by multi-year sales agreements) announced over the last several months in addition to the new product development agreement announced today to de-risk visibility to significant revenue ramp-up.
The management team of Exro continues execution on behalf of shareholders to deliver innovative products that fundamentally change how the world optimizes energy in vehicle systems and stationary energy storage. Exro's technologies expand the capabilities of electric motors and batteries and serve to bridge the performance-cost gap and accelerate adoption towards a circular electrified economy and sustainable future for our planet.