Apprenticeship START Program Nova Scotia Adopts New Eligibility Criteria in June 2023
May 30, 2023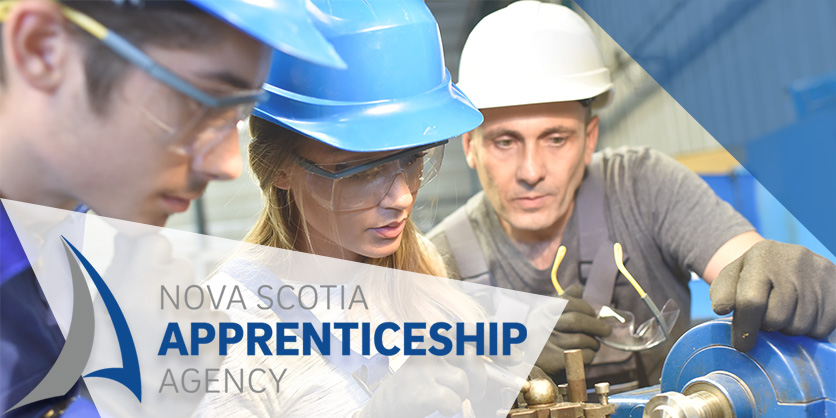 The Apprenticeship START Program was expanded in 2020 with additional funding in order to respond to the economic changes and challenges employers were facing during the COVID-19 pandemic.
The COVID expansion funding will conclude on May 31st, 2023. Employers in the urban areas of Halifax Regional Municipality, Sydney and Truro who registered apprentices and enrolled in the START program during the COVID-19 expansion will continue to receive funding for those apprentic
All new applications to the Apprenticeship START Program received on or after June 1, 2023, will be assessed using new eligibility criteria. Eligibility will be assessed based on each individual apprenticeship agreement. For the new eligibility requirements of the apprenticeship program and to review the Q&A's, Guidelines and Fact Sheet, visit: Employer Supports 
Many changes have been made to improve the apprenticeship program that will further encourage employers in Nova Scotia to register, retain, and support their apprentices to completion during their apprenticeship journey. The program will continue to foster growth in apprenticeship focusing on building a more accessible and inclusive apprenticeship system. 
If you have further questions regarding the program, please email apprenticeshipstart@novascotia.ca.
Related Story
NSCC's Institute of Technology Campus, Nova Scotia Power announced their funding to support the Doreen Parsons Legacy Award through the NSCC Foundation. The award supports alumni of the Women Unlimited (WU) program at the College while honouring Doreen's legacy as the founder and former CEO of the Women Unlimited Association.