CanREA Launches Go Solar Guide 2023 for Homeowners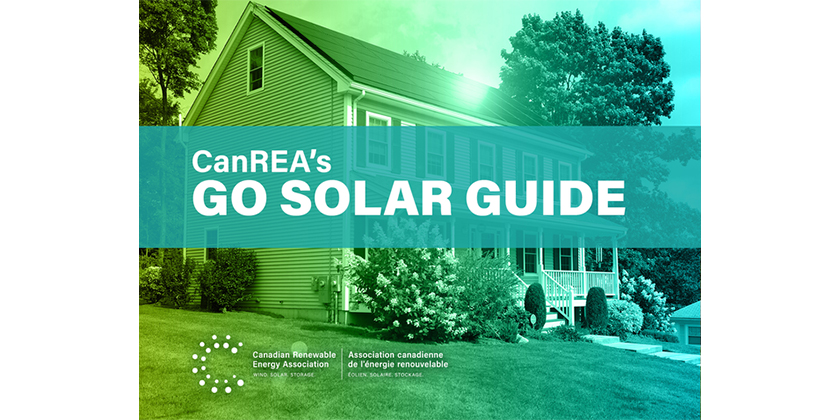 July 5, 2023
CanREA's Go Solar Guide is the go-to resource for Canadian homeowners wanting to install solar panels, now available for free from the Canadian Renewable Energy Association (CanREA).
Today, more Canadian homeowners than ever before are installing solar. And with the cost of the technology having fallen by more than 80% since 2010, it's easy to see why. There has never been a better time to harness the power of the sun!
"Installing a solar PV system on your home is a big decision, and it is important to learn what's involved before making a commitment. That's why we created the Go Solar Guide. We think it will prove to be the go-to resource for Canadian homeowners interested in installing solar PV on their rooftops and homes," said Wesley Johnston, CanREA's VP of Business Development, Finance and Operations, who was instrumental in creating the original Go Solar Guide as the CEO of the Canadian Solar Industries Association.
CanREA's all-new Go Solar Guide discusses everything consumers need to consider when to making a decision to go solar, such as determining their solar potential, net metering, incentive programs, financing their installation, questions to ask their installer, and much more.
It also features a listing of 63 solar installers serving a range of provinces across Canada, all CanREA members in good standing who have signed the CanREA member code of conduct. This makes it easy for Canadians from coast to coast to find a local CanREA member company to install their solar PV system. 
Go HERE to download