Le Groupe Génitique: Innovation in the Heart of Quebec and Elsewhere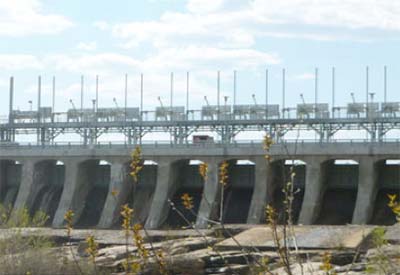 Le Groupe Génitique has been in operation for more than 25 years, serving the hydropower and industrial process sectors. The firm provides electrical contractor and general contractor services, and is recognized for its technical expertise in the design, operation and maintenance of hydroelectric facilities and transmission and distribution networks.
With innovation and rigour, the team designs, implements and manages engineering projects. It also provides specialized equipment to support their clients in all phases of their projects, including automation, control and protection systems. The firm's technical expertise is recognized both in the design and rehabilitation than in providing assistance to the operation and maintenance of hydroelectric and transport and energy distribution networks.
It helps owners and users optimize industrial processes or implement new technologies. For example, Le Groupe Génitique managed the engineering and integration of Quebec's first biogas plant, in Saint-Hyacinthe. In 2009, Le Groupe Génitique was mandated to provide complete engineering services for implementation, construction and commissioning of the plant's bio-methanization process. A biological process is used to treat industrial wastewater and effluent. One characteristic of this treatment is continuous production of organic sludge. However, in recent years, this sludge is an increasing problem due to the ever-growing transportation and disposal costs.
Responding to the wishes of municipal leaders for a permanent, environmentally responsible solution, Le Groupe Génitique installed three anaerobic digesters as well as a dryer system. Find out more: http://www.genitique.com/en/.