Intermatic — An Innovative Family Business Celebrating 125 Years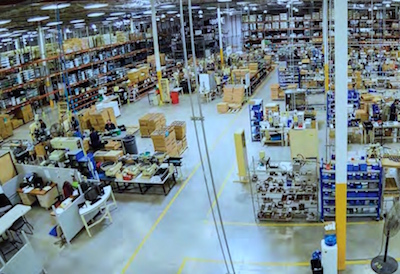 July 28, 2016
Intermatic is a North American family-owned energy control company celebrating its 125th year in business. Founded in 1891, the firm has achieved success owing to their unrelenting dedication to forward-thinking, high-calibre employees and reliable products.
Intermatic serves commercial, industrial, institutional, and residential properties customers with a range of products span the electrical, HVACR and pool and spa markets. Offerings include time switches and controls, timers, power protection, surge protection devices, hour meters, sensors, weatherproof receptacle covers, professional lighting, consumer timers, and pool and spa controls.
Since its founding, Intermatic has continually adapted to the needs of the changing industrial landscape, shifting from manufacturing portable streetcar fare registers in 1891 to coin meters in 1930, and then munitions as after the onset of World War II.
A major milestone in Intermatic's success was the introduction of the T101 mechanical time switch in 1956. In 1958, Intermatic diversified its product line further with the addition of pool and spa controls, and from there continued to grow, reaching up to US$100 million in sales in 1990.
In 2007, Intermatic acquired Grässlin Controls Corp from General Electric Co. The firm's most recent pivot was in response to the fragile environmental climate, with the introduction of a new line of energy saving controls in 2011.
Intermatic has the capacity to design concepts from scratch or produce additional components to complete projects in collaboration with their OEMs.
With headquarters in North America, Intermatic maintains a global presence through Grässlin Control Corp. Grässlin provides extensive control technology for both HVACR and OEM markets in the European Union, United Kingdom, Asia, and the Middle East, it them a significant OEM and distribution partner. 
Intermatic is committed to staying up to date on all the latest innovations in the energy control solutions and applications, including 3-D printing for prototypes — a fast and efficient solution for its customers.
Find out more: http://www.intermatic.com/en