Paul Hannania Canada's Fastest Electrician for the Second Year at The Ideal National Championship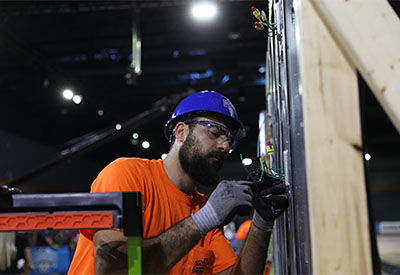 Nov 22, 2019
By Blake Marchand
Held from November 7th to 9th in Orlando, Florida, the Ideal National Championships gives electricians a chance to display their skills in a high-level competition. For the first time, the event expanded internationally — over 55,000 electricians from 5 countries attempted to qualify for a chance to compete in the championship event.
For the second consecutive year, Paul Hannania was among the 162 professionals and apprentices to compete in the National competition. Although Paul admitted he didn't get as far in the competition as he would have liked, he still managed to earn the distinction as the fastest Canadian for the second year in a row (the only two years Canadians have participated) and is poised to return for a third year.
While still being a young professional, Paul has been in the industry 22-years, beginning his apprenticeship at the age of 17 under his father. His time in the industry has been split between Canada and the UK. While in the UK, Paul noted he mostly operated in the commercial sector. Which he continued once in Canada until he struck out on his own and started Panel Upgrade Experts. In operation for seven years, Panel Upgrade Experts specializes in residential panel upgrades, however that's certainly not the full extent of their work.
Paul was able to get further in the competition in his first year, the consolation was remaining Canada's fastest electrician, "My strategy was to go fast or go home! Unfortunately, I went fast and still went home," he joked.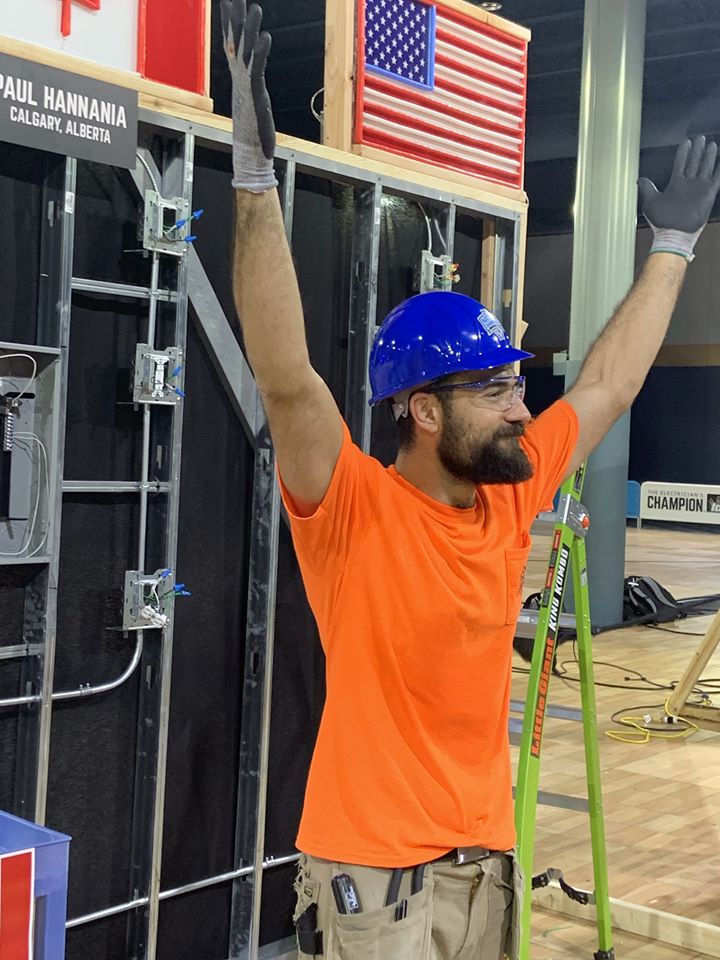 "I work fast anyway, so that's not too much of an issue. Last year I wasn't going full speed to start with. This year I gave it everything right from the get-go."
That said, he noted, "Going fast isn't enough. The aim has got to be fast, clean, with no mistakes!"
This time around, Paul wasn't phased by the added pressure of the audience, "I had no nerves going into it, it was so much fun, and the Canadian supporters were amazing, which really helped," he said.
"I tried to alter my tactic from seeing last year's competitors. Last year I spent a little too much time making things look perfect, this year I tried to focus more on speed, but it didn't seem to pay off quite as hoped," he explained of his strategy. Despite not progressing as far as he'd hoped, Paul was still able to compete in the inaugural International Final, competing against the fastest competitors from the US, Australia and China.
"This was the most fun I have had in both years' competition and I'm super happy with how I performed," he said of his experience, "I know I'm fast enough to compete with the top level and hope to show this in the results next year."
Photos coutesy Ideal Industries
Blake Marchand is Associate Editor, Kerrwil Electrical Group