Top Canadian Apprentice Zach Agombar on His Experience at the Ideal National Championship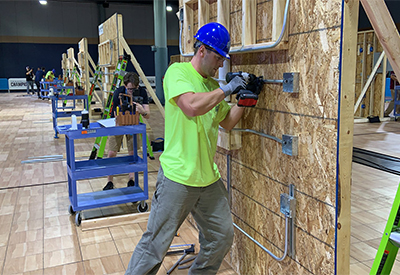 Jan 3, 2019
"I had an awesome time, it was a lot of fun," said Zach Agombar, who competed his way to 8th place in the Apprentice division of the Ideal National Championship. In his second year at the competition, Agombar was Canada's fastest apprentice and placed higher than any other Canadian, making it to the semi-finals. Paul Hannania and Lance Giesbrecht finished 41st and 42nd respectively as the fastest Canadians on the professional side.
Agombar is in the fifth year of his apprenticeship, and currently working for KVO Electric he has just one more term of school before he can become a fully licenced electrician.
Like most electricians that competed in the event, Zach came across a qualifier set up at his local supplier, which in his case was Electrozad London. "I gave it a try and got addicted," he said, "once you try it, it's pretty fun."
"This year they changed the board completely, so it was nice to have something brand new." He noted, adding this year the board was a little more technical, "you have to be quick and precise or else it won't work."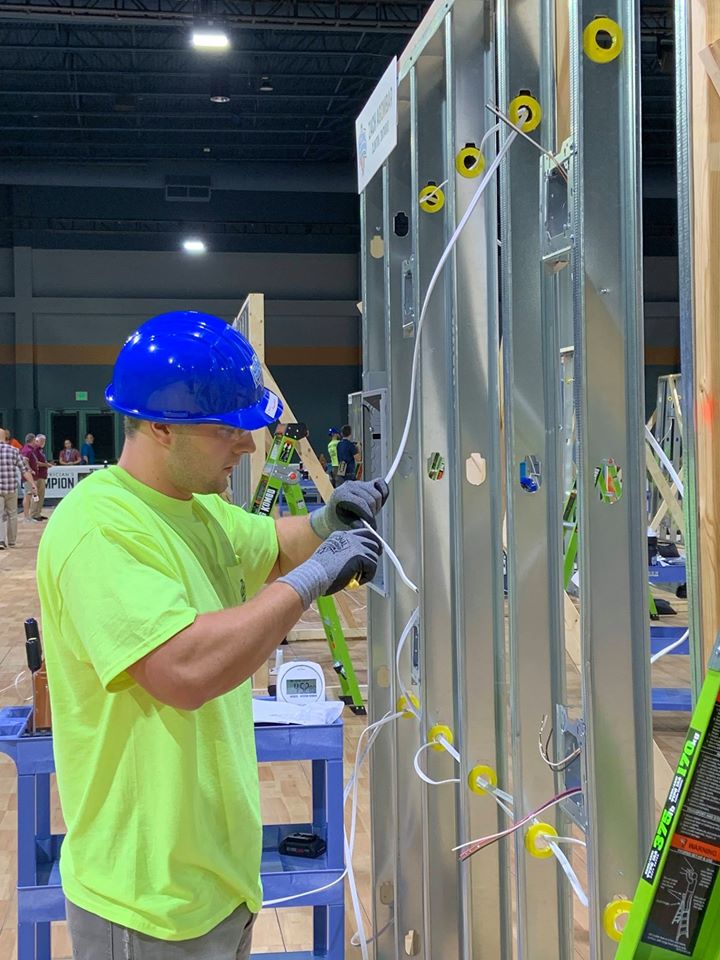 Many of the Canadians that made it down to Florida for Ideal's National Championship last year were back again. Which added to the team aspect of the event. Everyone was supportive and cheered one another on.
"Even though you're competing against one another, you wish each other luck and everyone's cheering for one another," said Zach, "When I made it to the second and third rounds, I even had Americans cheering for me."
So, there is certainly a comradery that adds to the overall experience. Being professionals and skilled tradespeople, there is a level of respect that goes beyond the competition.
Held from November 7th to 9th in Orlando, Florida, and recently aired on ESPN 2, the Ideal National Championships gives electricians a chance to display their skills in a high-level competition. The event expanded internationally for the first time this year — over 55,000 electricians from 5 countries attempted to qualify for a chance to compete in the championship event. Last year's event was the first to feature electricians from outside the United States. For 2019 they increased the number of Canadian qualifiers, and extended the competition to Mexico, Australia and China.
Zach noted that this year they had a Canadian judge, which was beneficial because there is difference in the Canadian and American standards. Where last year Canadians, like Zach, may have gotten docked for something that was acceptable and common practice in Canada. "Last year I wired it the Canadian way, so I got picked a part pretty good," he said.
Although, he admitted, "I might have gotten to the final round if I didn't screw up my four-point saddle bends."
Like many of the returning electricians, Agombar said he benefited from his past experience. When it comes to nerves – with cameras and cheering crowds – as well as the work. This time around he made sure to have a high attention to detail, which ultimately paid off in his result.
Saddle bends aside, "I'm proud of how I did this year, I had a lot of fun competing."