Two Young Connected Entrepreneurs Create Convertronix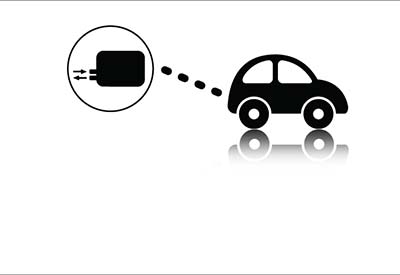 Convertronix was born from a project of the Canada Research Chair on Electrical Energy Conversion and Power Electronics at the École de technologie supérieure in Montreal. The Boucherville, PQ company, founded by Maxime Caron and Simon Thériault in 2012, has a flagship product: a bi-directional battery charger. With Convertronix' bidirectional charger, the two young entrepreneurs aim to maximize the potential of electrical distribution networks through better management of power consumption.
The innovative bi-directional battery charger is designed for the electric vehicles market. It allows users to effectively charge a battery from the electrical distribution network or any other source of renewable energy, such as solar panels. It can also return the stored energy to the distribution network or to a home network as orchestrated by the smart grid.
This flagship product embodies the concepts of V2G (vehicle to grid) and V2H (vehicle to home). It provides optimal battery charging and discharging to maximize life expectancy. 
"We want to correct two disparities in the distribution of energy system: either the network produces too much energy for consumption, or consumption exceeds production. The idea is to level everything," said Maxime Caron in a recent interview. For example, the bidirectional charger would allow electric car owners to tap into their car's energy in the event of power failure at home. The charger could also replace generators. 
Courtesy of its expertise in advanced energy conversion technologies, Convertronix provides solutions to various markets such as electrified transportation, uninterruptible power supplies, network storage, and renewable energy solutions. The team specializes in the design and manufacture of equipment for energy conversion.
Stay tuned: these young owners will tell us more about their flagship product in March. For more information: www.convertronix.com.