Magic Lite's Switchex Combines an Inwall LED Dimmer switch and Power Supply into One Unit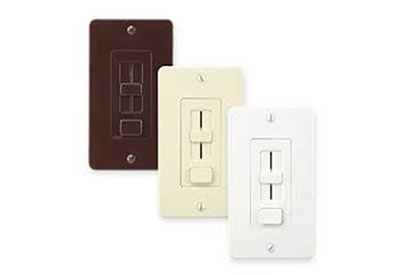 February 16, 2017
Simplify LED array lighting systems with Magic LIte's new Switchex. It combines an inwall LED dimmer switch and power supply into a single integrated unit.
The Switchex Dimmer + Driver accepts 120V AC and converts it to low voltage DC, all within a standard electrical box. Switchex is compatible with most solid colour 12V and 24V DC tape lights and fixtures with power options up to 100W.
"Magic Lite has long been servicing the lighting needs of the Canadian market with an outstanding reputation for quality and service," says Jim Puchbauer, Elemental LED's VP of Strategic Alliances. "We designed Switchex to increase the performance and simplify the installation of low voltage LED lighting. We are proud to have Magic Lite as a partner and to support their tradition of delivering solutions leveraging the latest in LED technology."
Find out more: https://magiclite.com/Product.php?product_id=15971.