Mersen Introduces MES Series Multi-Unit Fusible Shunt Trip Panel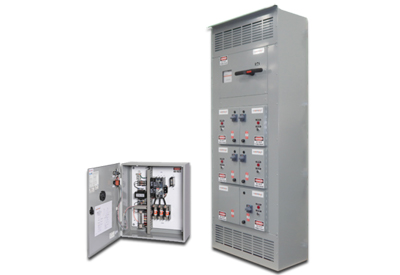 Apr 22, 2021
Designed for use in large buildings with banks of 2+ elevators, Mersen's MES Series Multi-Unit Fusible Shunt Trip Panel offers a panel with up to six elevator protection & control modules. This greatly reduces wiring, installation time, footprint, and commissioning time by consolidating individual feeds to shunt trip switches into one run of conductors.
Mersen's MES Series Multi-Unit Fusible Shunt Trip Panel has a simplified configuration and ordering process, more standard options, standardized dimensions (which are sometimes smaller), and dedicated control circuits for each branch, thus increasing reliability and providing a superior solution for large buildings with many elevators by reducing wiring and simplifying and reducing installation in these types of jobs.
With the addition of the MES Series multi-unit panel suitable for larger buildings with multiple panels, Mersen now boasts the widest range of configurable elevator switch panels, including a range of panels available for quick shipment.
For single-unit panels, Mersen offers over 90,000 configurations, allowing for optimal functionality. For last-minute jobs, Mersen now stocks an offering of popular models for quick shipment, potentially mitigating jobsite challenges to get equipment on-site and running.
Go HERE for more information.