Eaton's Non-Metallic Air Conditioning Disconnects (ACD) Provide Ease of Maintenance
April 11, 2023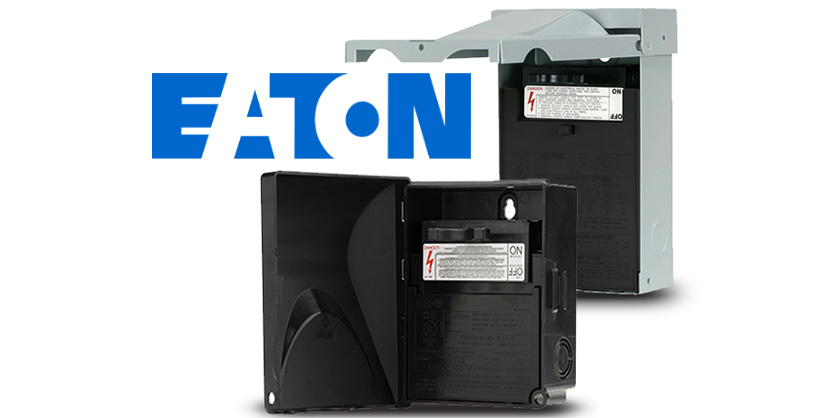 Eaton's updated ACD features a modern-looking side-hinged door for easier access to the disconnect.
ACDs are located between a load center (distribution panel) and an air conditioner, providing a visible means of disconnect when performing maintenance. They are commonly referred to as disconnects, pullouts or air conditioning switches. Eaton's non-metallic air conditioning disconnects is ULT Listed and made from polyphenylene ether (PPE) plastic, which has been field tested for decades and is the same material used in Eaton group metering stacks. PPE plastic is corrosion, ultraviolet and impact resistant.
About Eaton's ACD
Eaton air conditioning disconnects simplify installation and maintenance of air conditioning units. They provide multiple mounting options and enclosures with ample wiring space.
We offer the industry's most complete line of air conditioning disconnects. Devices are available in fused, non-fused, molded case switch or three-phase designs, and enclosures are constructed of durable galvanized steel or weather-resistant polycarbonate. Additionally, Eaton air conditioning disconnects are rated NEMA 3R for their rainproof enclosures.
A removable front cover on the galvanized steel enclosures and a side-hinged door on the polycarbonate enclosures enable quick access to the disconnect.
Related Product
For use with metal-clad cable, TECK corrugated cable, or non-armored tray cables, Crouse-Hinds series TMC3 armored cable glands provide a means for terminating at junction boxes, control centers, panelboards and enclosures for motor control and electrical distribution equipment.