Aufmaster: Measuring Made Easy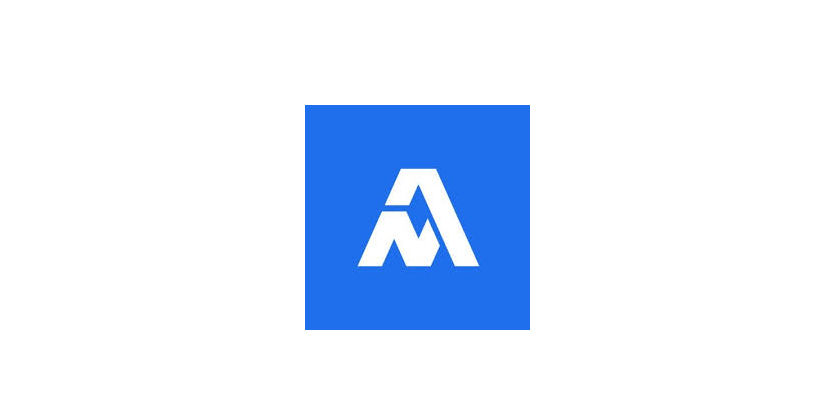 February 9, 2023
Recording cable measurements on building sites is a tiresome task: electricians must cut the cables exactly to the required length and document every cut without exception – traditionally using pen and paper. "There must be an easier way," thought three young entrepreneurs – and so they developed a digital solution called Aufmaster, which saves time and money in equal measure.
It all began in 2015 in South Tyrol while mountaineering," recalls Claudius Jehle. The engineer from Ravensburg in Upper Swabia, Germany, is one of the three brains behind Aufmaster. "While there, I was discussing with my father, Paul, who runs an electrical installation business, and my brother Constantin, a qualified electrician, about how tiresome cable measurements are. In our experience, having to write everything down on paper means that things are often not documented correctly, which makes billing very difficult."
The three mountaineers' approach to the solution: to invent a device that constantly measures the remaining length of cable on a drum, so that the length that is cut can automatically be calculated and documented. If this data could then be transferred to a smartphone via an app, this would make life a lot easier for electrical companies. The idea for Aufmaster was born. As soon as they got home, the Jehles soldered a prototype and, in the following year, they produced the first measuring devices.
Software Experts For Digitalization
In 2019, Jan Müller and André Wagner joined the team. The two software experts who have known each other since their school days, had already acquired their first experience as entrepreneurs through their own firm. "Together we developed websites for various companies and later logistics software for customers in the car and precision optics industries," reports Jan. "One day a mutual friend told me about Claudius and his idea for Aufmaster." With the aim of pushing ahead the digitalisation of the project, Jan decided to become part of the Aufmaster story and got his friend and business partner André on board immediately.
Together, the three inventors began to develop an app as well as a web portal for Aufmaster. At the same time, they received their first real-life reports from various customers who had been given the measuring device to try out. "The response from companies was amazing," André explains. "We worked out that with Aufmaster, we could reduce the cost of measuring and administration by around 30 per cent. Electricians on building sites must no longer fill in forms by hand which then have to be laboriously decoded in the office. This saves work and avoids the embarrassment of incorrect billing."
A Strong Sales Partner
However, it soon became apparent to the creative brains that such a device – particularly in connection with an app and smartphone or tablet – represented something very new to the average craftsman. "We were aware that, on our own, we'd only have limited success," explains Jan. "We needed a strong partner at our side to help us access the right customers." The Aufmaster team found such a partner in HELUKABEL, who were also enthusiastic about the idea. Since then, the company has been providing valuable support with sales and marketing. There are also plans to create a joint product database and attach Aufmaster QR codes to HELUKABEL drums so that the app automatically recognises the respective cable type.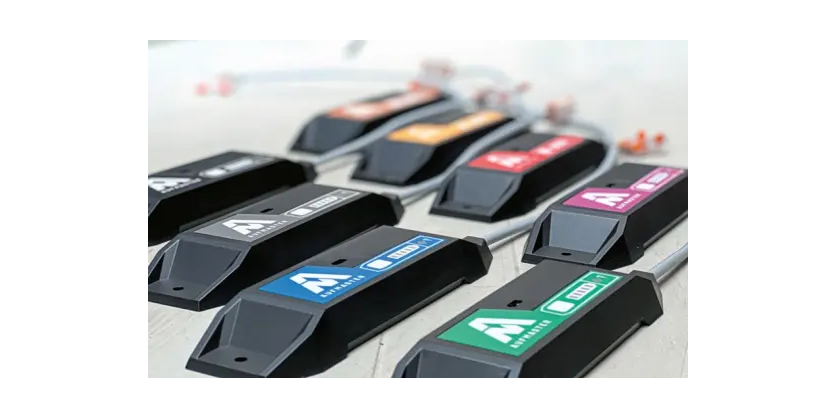 By autumn 2022 everything was in place: the first professionally manufactured batch of Aufmaster devices was shipped to customers and the web portal was ready for use! The project reached its first major milestone. But this certainly won't be its last one, André points out: "Our big vision is namely: 'an Aufmaster in every toolbox'". The three young entrepreneurs are fully aware that there's still a long way to go. "We're convinced that our idea has the potential to spread across the whole industry – the benefits speak for themselves," argues André. "And the cooperation with HELUKABEL provides us with the right prerequisites for sustained success in the market."