EasyHeat Sno*Melter Mats from Emerson
January 17, 2023
EasyHeat is helping keep all of us out of harm's way with its Sno*Melter® mats. Simple to install, energy-efficient and environmentally-friendly, these dual-conductor mats provide reliable snow melting for driveways, sidewalks, patios and stairs. By melting ice and snow before it accumulates, Sno*Melter® mats eliminate the need to shovel, snow-blow or spread environmentally harmful chemicals. SnoMelter mats keep walkways as safe to travel on in winter as they are in the summer.
Installed underneath concrete, asphalt or pavers, EasyHeat Sno*Melter® mats are the simplest and safest method of fall protection. When combined with an EasyHeat controller (sold separately), Sno*Melter mats automatically maintain a surface temperature above freezing. In most cases, causing snow to melt, plus prevent ice from forming on the heated surface. Loading docks, ambulance entries and passenger platforms at bus stations and train depots also benefit from Sno*Melter protection where pedestrians can move securely on the protected surface.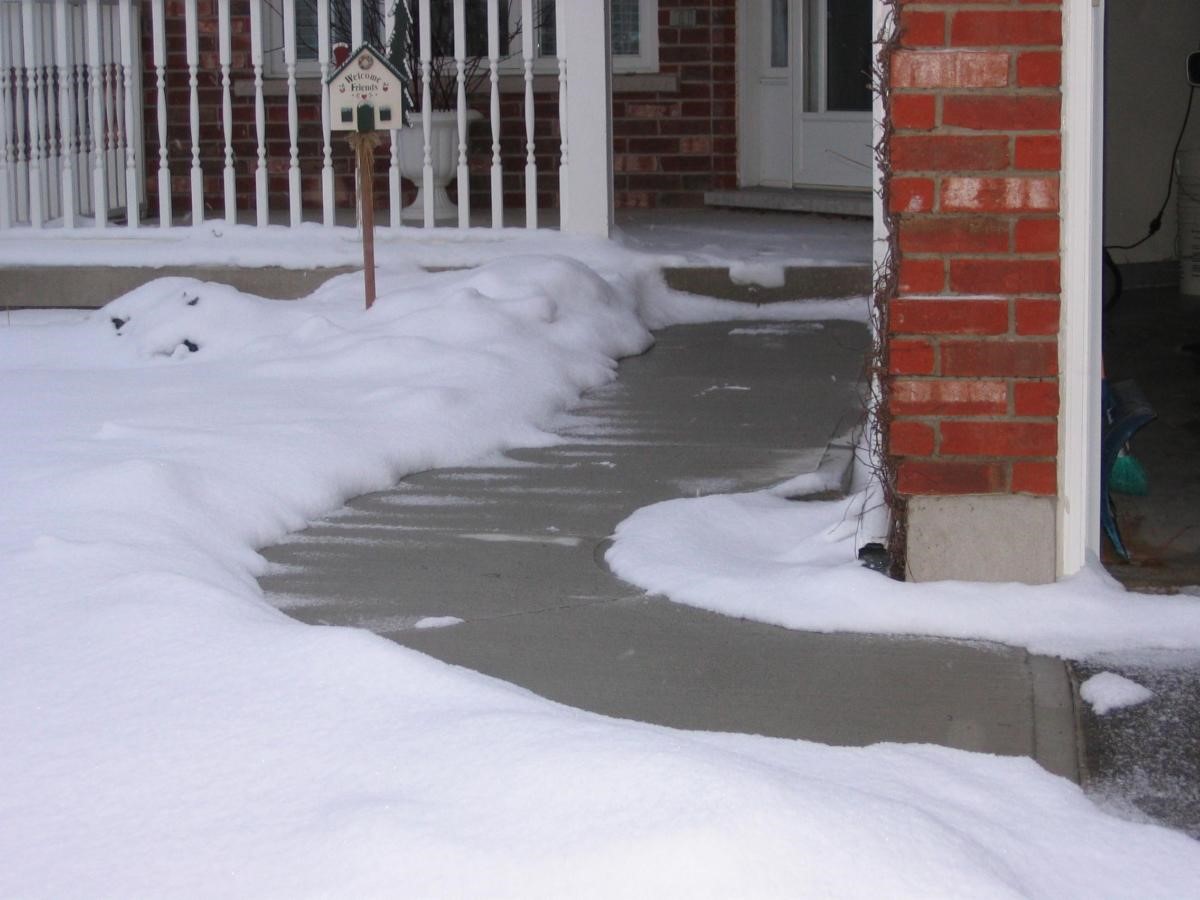 Sno*Melter Mats are available in sizes that cover from 7.5 to 90 square feet using just a single mat. Depending on the voltage available and configuration, mats can easily be combined and tailored to cover a unique walk, stair, patio and driveway configuration. Mats are engineered to provide 538 Watts per square meter (50 Watts per square foot) and are supplied with 6 meters (20 feet) cold leads. Custom step mats are available for nonstandard power densities up to 800 Watts per square meter (75 Watts per square foot), voltage, cold lead lengths and size needs. Properly installed, mats normally provide trouble-free service as long as the pavement or concrete in which they are embedded is not disturbed or damaged.
Ice, snow and sleet make staying on two feet a challenge for people of any age. Now is the right time to install EasyHeat Sno*Melter® mats — before the first snowfall comes. 
Go HERE for more information