Lind Equipment Portable Transformer Cart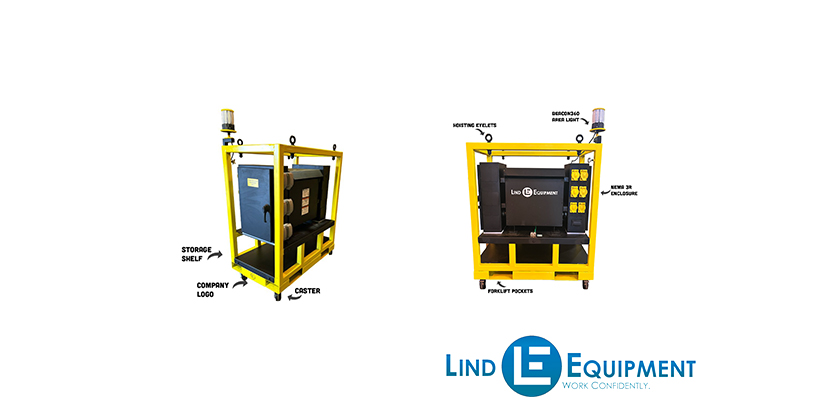 November 21, 2023
The Lind Equipment Transformer Cart offers versatility by accommodating transformers ranging from 30 to 75KVA. They have integrated forklift and telehandler pockets, along with hoisting eyelets to make transportation a breeze, ensuring you can place it exactly where it's needed.
Equipped with heavy-duty swivel casters, this hub effortlessly maneuvers even the heaviest loads with precision, while the covered storage shelf adds an extra layer of convenience, allowing you to store essential tools and equipment right at your fingertips.
Lind's Transformer Cart takes safety and visibility seriously by integrated its Beacon360 area light. It also features weatherproof electrical enclosures, and a built-in USB-A charging recepticle.
The Transformer Cart offers multiple input options, from hard wire to camlock, pin & sleeve, ensuring seamless compatibility with your existing infrastructure. Plus, it's designed to fit through standard-sized man doors, eliminating any access concerns.
Go HERE for more information