RetroBasics™ LED Trim Kits from Juno® Provide Economical Downlight Solutions for Residential New Construction and Renovation Projects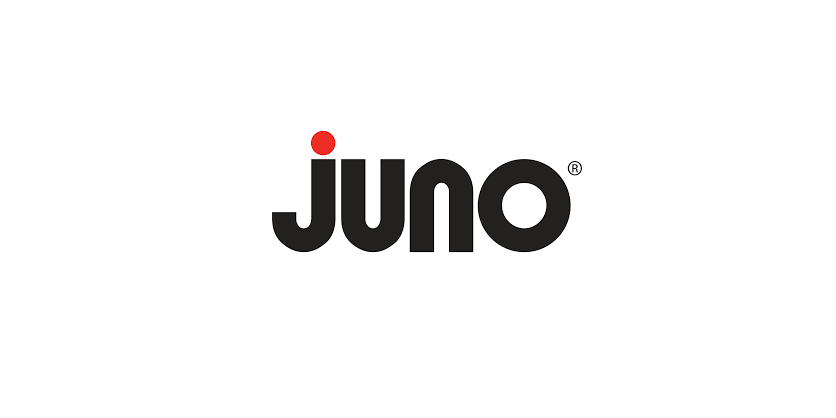 February 7, 2023
RetroBasics Trim Kits are available in 4″ and 5/6″ sizes. The family consists of three styles to cover and array of applications. Styles include: a smooth trim, a baffle trim (switchable version only), and an adjustable version ultimately providing a solution for every room of a home.
Switchable RetroBasics Downlights are a perfect solution for any residential or light commercial setting. Available in 4″ and 5/6″ sizes, they are designed to replace legacy style incandescent products in existing housings or pairs perfectly with the new Quick Connect Housing by Juno® for a low-cost LED downlight solution. With a practical, functional design, the switchable downlight contains an integrated tactile slide switch directly on the trim allowing for easy color adjustments between 5 color temperature options (2700K, 3000K, 3500K, 4000K or 5000K). Additionally, the switchable downlight is available in a smooth trim option for a more modern aesthetic and a baffle trim option for a traditional aesthetic.
Adjustable RetroBasics Downlights are available in 4″ and 5/6″ sizes in both Switchable White and Smart. The adjustable gimbal design provides up to 35° vertical aiming and horizontal adjustment to easily highlight focal points within a room as well as providing a solution for sloped ceilings. The Adjustable Downlight also features a regressed lens to aid in glare control while giving the product a more traditional aesthetic.
Smart RetroBasics Downlights with RGBW color changing functionality are a perfect way to get connected with a smart home lighting solution. Once connected to the smart home platform via Bluetooth® or Zigbee® wireless technology, the Smart RetroBasics LED Downlight can be controlled either via voice command, time schedules, or with the app. Compatible apps and smart home hubs include Amazon® Alexa, Google Home, and Samsung® SmartThings.
Once installed, easily control and customize your lighting to on/off, fine-tune the color temperatures from a soft white 2700K to daylight 5000K or choose from a full color spectrum of RGB color options. Plus, dimming to 1% (perfect for use as a nightlight) and grouping capabilities for unlimited smart home automation.
Visit RetroBasics family for more information.