2016 Ontario Electrical Safety Awards Call for Nominations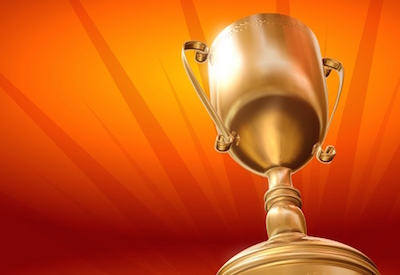 Submit your nomination today for an Electrical Safety Authority Award, issued to individuals or organizations that have demonstrated a strong commitment to electrical safety in Ontario, through electrical safety programs, initiatives or efforts, in the workplace or in the community.
Submissions will be accepted up to June 1, 2016 in the following three categories:
powerline safety
worker safety
consumer and home safety
The awards will be presented at a celebration in Mississauga on September 29, 2016.
Last year awards were presented as follows:
Consumer/Home Safety — Toronto Hydro for their consumer awareness campaigns aimed at keeping communities safe. Toronto Hydro covers such topics as electrical safety at consumer-focused activities. Toronto Hydro utilizes multiple communications channels to for their consumer awareness campaigns schools, emergency preparedness events, Brighter Nights community events and other proactively reach out to their communities including social media, traditional media, customer newsletters and community events which provide them with extensive reach to convey their important message.
Powerline Safety — Hydro One Inc. for their "Electricity Discovery Centre," a 1,000 sq. ft. traveling mobile centre designed to engage and educate consumers about electrical safety, including powerline safety as well as energy saving tips. The exhibits, including a kids' exhibit for young families, are interactive and engage children to teach them about electrical hazards inside and outside the home. In 2014, the exhibit was updated to include a wire wall that offers visitors an opportunity to safely examine Hydro One's powerlines. The opportunity to see this equipment up close raises awareness on the dangers of downed powerlines. The mobile Discovery Centre had over 45,000 visitors across the province in one year and covered over 12,000 kilometres.
Worker Safety — London Hydro for their dedication to worker safety through the development of three smart phone applications that provide access to safety information and reporting tools at their employees' fingertips. The applications cover topics like Substation Access Tools to protect non-technical employees accessing substations; Incident/Deficiency Reporting to improve sharing of incidents which leads to prevention; and the Zapple application that provides employees with immediate access to a wide variety of health and safety information, emergency contacts and health and safety procedures/policies.
Find out more about the awards program: www.esasafe.com/about-esa/call-for-nominations.