Partnership Will Support Conservation, Demand Management in Ontario's Public Sector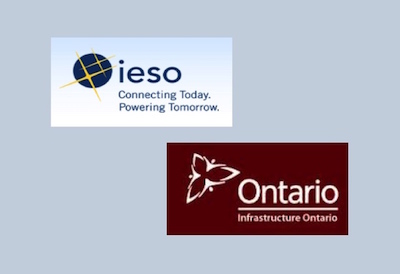 January 27, 2017
Infrastructure Ontario (IO) and the Independent Electricity System Operator (IESO) have struck a strategic, five-year partnership to test innovative processes, technologies and program delivery models that would speed up the use of conservation and demand management (CDM) solutions by Ontario's public sector.
Through this agreement, the IESO will support the testing of new CDM projects across IO's portfolio, which features 4,000 buildings and structures across the province. This includes multi-ministry office buildings, courthouses and correctional facilities.
Selected projects will focus on areas including energy efficiency, operational performance and opportunities to work toward "net zero" buildings. "These pilot projects will assist in making our portfolio increasingly green and efficient, and if our projects act as a catalyst for adoption by other sectors, that would be a major bonus," says Toni Rossi, President and CEO (Interim), Divisional President Real Estate and Lending, Infrastructure Ontario.
By creating a safe, controlled environment in which new conservation technologies and solutions can be tested, this partnership is expected to reduce some of the existing barriers to widespread implementation and encourage uptake by the broader public sector and potentially the commercial, industrial and institutional sectors.
"Exploring cutting edge, energy efficient technology will lead to improvements in the government's portfolio, and provide the knowledge and information required to see new technology adopted in other sectors," says Bob Chiarelli, Minister of Infrastructure.
The IESO's Conservation Fund will allocate up to $10 million to support approved IO projects, covering up to 75% of eligible project costs. Individual projects will be identified throughout 2017 and executed by the end of 2020.
Under the terms of this agreement, IO will propose projects for consideration and an IESO review team will evaluate and, where warranted, select them for funding. If the funded projects yield significant energy savings, they may eventually be integrated into existing programs or expanded into new ones.