UL Warns of Counterfeit UL Marks on Ground Fault Circuit Interrupters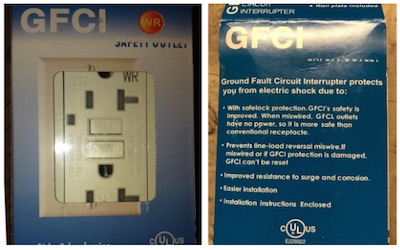 June 18, 2018
Ground fault circuit interrupter (GFCI) Mmodel TGMT20 bears a counterfeit UL mark for the United States and Canada, advises UL. These GFCIs have not been evaluated by UL to the appropriate standards for safety, and it is unknown if they comply with any safety requirements. These GFCIs have been distributed by multiple ecommerce sites.
Although the counterfeit GFCIs are marked with model designation TGMT20 and have the UL label, they were not manufactured by Zhejiang Trimone Co. Ltd.
The product is marked with a counterfeit UL Listing Mark and the following: E229322.
Find out more: www.ul.com/newsroom/publicnotices/ul-warns-of-counterfeit-ul-marks-on-ground-fault-circuit-interrupters-gfci-release-18pn-14/