Productivity Hacks for the Electrical Contractor: Legrand Webinar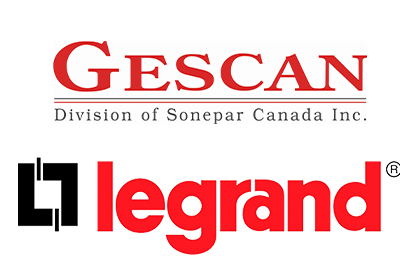 August 6, 2021
You face big challenges every single day. Between delays on construction projects and increasing demands from workloads, budgets, and clients, it's never been more important to stay competitive on job bids this year.
Join Gescan and guest speakers from Legrand for their top productivity hacks that'll help you get the job done faster. Whether that's reducing risk, accelerating project timelines, addressing labor skill issues or improving safety.
Day: August 11, 2021
Time: 11:00-11:45am or 2:00-2:45pm (MST). Register by selecting a time on the link provided below.
Guest Speakers: Neil Sutton, P.Eng, Business Development Manager from EWS Legrand Canada, and Jon Munteanu, Regional Manager Commercial Interiors from EWS Western Canada Connectrac will share their time-saving solutions that'll help you be more profitable this year.