RIDGID® and Greenlee® to Exhibit at the MEET Show, May 4-5 in Canada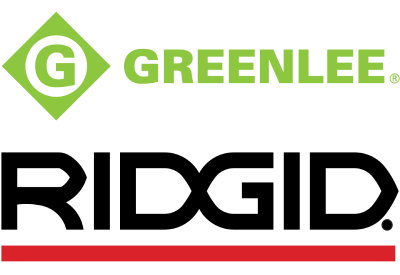 April 28, 2022
RIDGID® and Greenlee®, each a part of Emerson's professional tools portfolio, have announced their participation in the Mechanical Electrical Electronic Technology (MEET) Show May 4-5 in New Brunswick, Canada. The brands invite attendees to stop by their booth to experience first-hand the latest tools designed to help mechanical and electrical trade professionals increase productivity and reduce risks on the jobsite.
"The MEET Show is a great opportunity for pros to get their hands on these products and see what they can do," said Greg Yellowlees, Canadian professional tools regional manager for Emerson. "It's also an important event for us. We get to catch up with professionals, hear their feedback and find out what they've been up to. Events like MEET inspire our teams to look for new ways to enhance our products and help tradespeople maximize their efficiency on every job."
Hands-on demos in booth 716 of Greenlee's G6 Turbo™ 6,000 lb Cable Puller, Shear 30T Shearing Station, 854DX Electric Conduit Bender, G1 Versi-Tugger™ Handheld 1,000 lb Puller and the EK628 6 Ton Crimper will be available, along with their next generation knockouts and power tool accessories. RIDGID will offer demos in booth 392 of their RP 350 Press Tool, PTC-400 Power Tubing Cutter, SeekTech® ST-305 Line Transmitter, PCS-500 Pipe Saw and select pipe fabrication tools, drain cleaning machines and locators.