ECAO and FLAC Member Danielle Gray Named Top Young Professional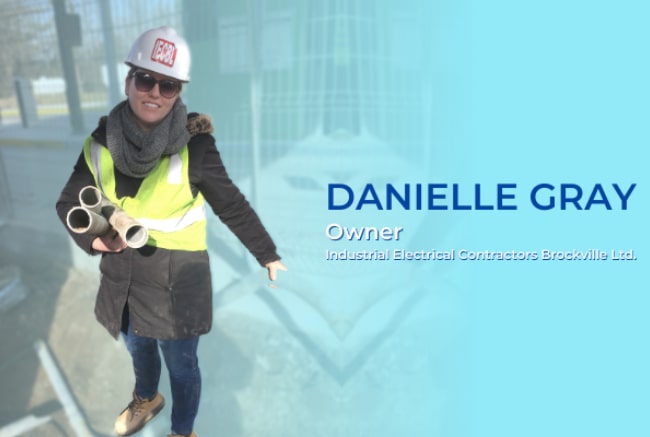 September 8, 2022
Danielle Gray, owner of a local electrical contracting company, is Brockville's Young Professional of the Year.
The Brockville and District Chamber of Commerce made the announcement Friday, the third and final individual announcement ahead of October's Awards of Excellence gala.
Gray, 35, the owner and president of Industrial Electrical Contractors Brockville Limited (IECBL), has been running her business since 2018, chamber officials noted.
While she holds a degree in political science, the electrical business is in her blood.
"My family are all electricians," she said in an interview Friday.
"Growing up, we were always at the office helping."
Gray grew up in Athens and how lives in Lansdowne with her husband.
She was a junior shareholder at Industrial Electrical Contractors Limited, which sold to Modern Niagara in 2016. The family bought it back in 2018 and she has been running it ever since.
Read more HERE