Manitoba Government Announces $1.5 Million in Grants for Green Projects in 2022 Budget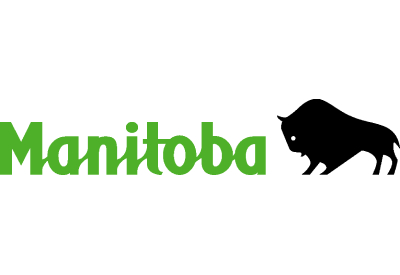 October 4, 2022
The Manitoba government is investing in the province's green economy and protecting the environment by increasing the Conservation and Climate Fund to $1.5 million, Environment, Climate and Parks Minister Jeff Wharton has announced.
"On Earth Day, our government is excited to announce this significant investment to fund important projects that will help build Manitoba's green economy," said Wharton. "This funding increase outlined in Budget 2022: Recover Together will support additional sustainable initiatives that help Manitoba reduce greenhouse gas emissions, combat climate change and protect our environment."
The Conservation and Climate Fund supports local green initiatives that align with Made-in-Manitoba Climate and Green Plan priorities to reduce greenhouse gas emissions, address climate change and promote sustainable development. Funding is awarded through a competitive outcomes-based grant process. Incorporated non-profit organizations, Indigenous communities, academic and educational institutions, municipalities and businesses can apply for a grant of up to $150,000.
The funding announcement took place at the University of Manitoba (UM), one of the grant recipients from last year.
"The University of Manitoba has an ongoing commitment to be a leader in sustainability," said Naomi Andrew, vice-president (administration), University of Manitoba. "The Conservation and Climate Fund has given UM the opportunity to invest in electric vehicle infrastructure, which is one step in the direction of creating more sustainable transportation options for our students, staff, faculty and campus community members."
Eligible projects must fit in one or more of the fund's categories of climate and green technology, water, and nature and resilient landscapes. The Climate and Green Plan Implementation Office will lead the assessment process to review and rank applications based on project benefits, viability and organizational capacity and funding.
The minister noted work on many of the priority actions are already underway or completed, with work on other priority actions scheduled to begin over the next two years.
The increased investment in the Conservation and Climate Fund builds on other Budget 2022 commitments aimed at protecting the environment including:
providing $50.7 million over the next five years for accelerating the remediation and rehabilitation of orphaned and abandoned mine sites;
implementing a new multi-year parks capital strategy to modernize and enhance campgrounds, roads, trails and other key infrastructure, commencing this year; and
providing over $100 million for the Lake Manitoba and Lake St. Martin Outlet Channels Project for enhancing flood protection.
The minister noted that updated Conservation and Climate Fund grant information, including an online application form, will be available in the coming weeks through the Manitoba Grants Online portal at www.gov.mb.ca/grants/.