ECABC Supports BC's Commitment to Build New Clean Energy Projects in 2023
June 19, 2023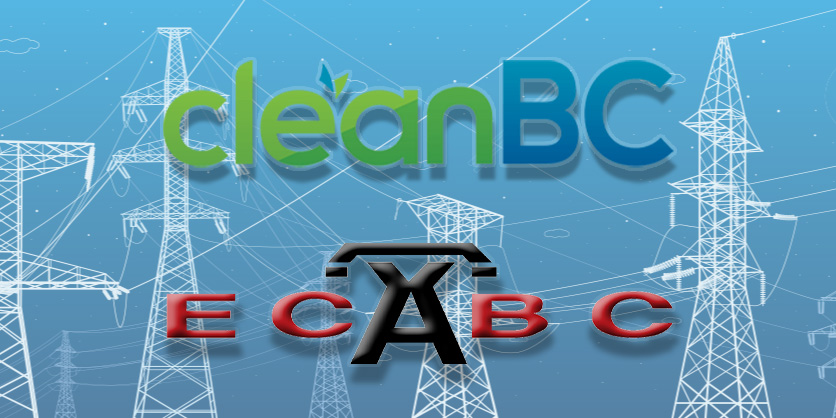 The Electrical Contractors Association of British Columbia commends the provincial government and BC Hydro for taking action to ensure the province has the renewable electricity required to meet our future needs by announcing plans for a call for power in spring 2024, and providing $140 million in funding to the BC Indigenous Clean Energy Initiative.
About the Commitment to Clean Energy
British Columbia has a long history of affordable, clean electricity generation, providing low cost power to communities and providing a competitive advantage for the province's industries. The province's CleanBC strategy sets out ambitious greenhouse gas reduction goals that will ensure BC remains a global leader in climate action, and requires new zero-emission generation capacity to meet the legislated targets.
"Today's announcement is a promising step forward to ensure BC has the necessary supply of locally-generated electricity to meet our expected power needs and climate goals," said ECABC President Matt MacInnis. "ECABC's members are ready to help build these vitally important projects, and the additional infrastructure that will be needed to deliver clean power to our communities and economic drivers such as mines and other industrial projects."

Matt MacInnis, President ECABC
Demand for skilled electrical workers, including powerline technicians, is currently very high in the province and expected to increase in coming years. The 2023-24 provincial budget includes $37.5 billion in capital spending over the next three years, which will drive significant construction activity. This is in addition to numerous major projects already underway including Site C, private sector industrial projects, hospitals, significant new housing development, and other infrastructure projects. British Columbia will require more skilled electrical apprentices and journeypersons in order to complete the forecasted projects on time.
"It's very exciting to see the sheer volume of construction projects planned and underway in British Columbia," said MacInnis. "The reality is that most types of construction require the specialized expertise of electrical contractors and their skilled tradespeople. The Province's Future Ready Action Plan includes good programs to break down barriers and improve affordability for education. We would like to work with the government, training institutions, labour and other partners to develop a strategy to ensure we have enough skilled electrical workers to build these important projects and accomplish our climate goals."

Matt MacInnis, President ECABC
Related Article
ECABC is forming an advisory panel of younger professionals currently working in our industry to advise President Matt MacInnis on how the Association can ensure it remains relevant for the newer generation of electrical workers and suppliers.