Southwire Canada Partners with Community Groups for ProjectGift to Provide Essential Back to School Supplies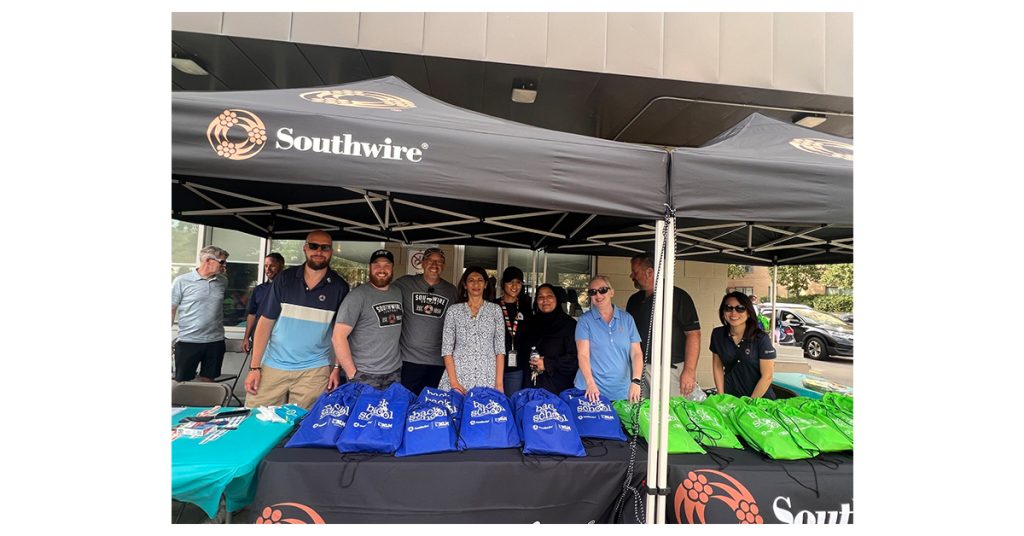 September 22, 2023
LinkedIn post by Southwire Canada, September 12:
At Southwire Canada, we believe in making a difference and giving back to our community. On August 17, 2023, we had the privilege of partnering with Services and Housing In the Province (SHIP) and Giving Back Canada to provide back-to-school supplies to the youth at Peel Youth Village.
We would like to express our heartfelt gratitude to SHIP, Peel Youth Village, and all the incredible individuals who made this event possible. A Thank You to Priya Crasto for organizing the event, and to Robinetta S. and Stephanie Kelly for their fantastic coordination at the table. SHIP team members, your dedication shines!
We also extend our appreciation to the Giving Back Canada team members who played a crucial role in distributing and organizing the backpack donations. Esther Wamai, Karima Dairo, Gavin Dunbar, Steven Randmaa, Ryan Medlock, Michael Arrizza, Iris Yeh, Colin Beisel, and Lindsay Grubbe – your commitment to giving back to the community is truly inspiring! [Worked Behind the Scenes: Jacob Smith, Randall Anderson, Nadia Ali, Maria Sial, MBA, Dixon Lee, Kelvin Newman & Royman Rangel]
A special Thank You to Wil Rainey and the entire Southwire Company team for their support in putting together these back-to-school supplies. Teamwork knows no borders, and together, we made a significant impact!
In total, we donated approximately 750 backpacks, providing essential support to around 300 families in the SHIP communities around Mississauga. This wouldn't have been possible without the collective efforts of our amazing teams.
Let's continue to make a positive impact together!
View the LinkedIn post HERE.