EWEL Edmonton Grand Opening Celebration – October 19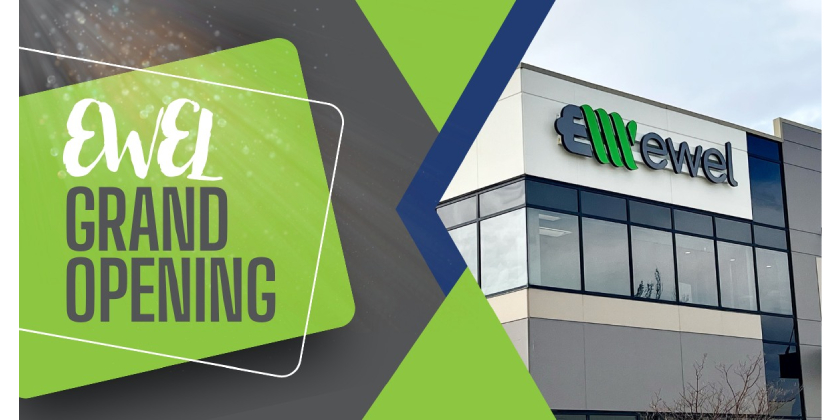 October 16, 2023
Join EWEL for the Grand Opening Celebration located at 11604 186 Street NW, Edmonton. Mark your calendars for October 19th, from 11:00 am to 1:00 pm, and get ready for an unforgettable experience.
Here's what you can expect at EWEL's grand opening event:
EWEL Passport Adventure: Get ready to embark on a thrilling journey through thier top supplier booths. Grab your EWEL Passport at the entrance and collect stamps as you explore each booth. The more stamps you collect, the higher your chances of winning fantastic prizes, including an autographed Oilers jersey, tickets to an Oilers game, Yeti tumblers, and much more!
Bully Food Truck Lunch: EWEL will be offering a delicious lunch from the renowned Bully food truck. Savor mouthwatering dishes and recharge your energy as you mingle with EWEL friends and fellow attendees.
Building Tour: Have you ever wondered what goes on behind the scenes at EWEL? Join their guided tour around our state-of-the-art building. Discover thier cutting-edge facility and gain insight into our commitment to providing top-quality products and services.
Product Demos: The grand opening wouldn't be complete without showcasing the latest and greatest from EWEL's top suppliers. Experience hands-on product demos from industry leaders like Lutron, Schneider, Liteline, Cooper Lighting, Acuity Brands, Kidde, Ideal, Eaton Wiring Devices, and Satco. Learn about the latest innovations that are reshaping the industry.
Go HERE for more information