Nedco ElectriFest: May 8th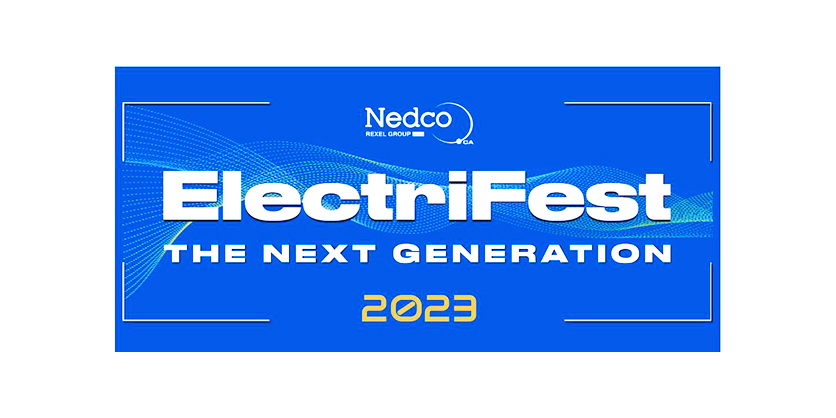 April 20, 2023
Electrifest is Nedco Canada's largest selling show!
The event will take place on Monday, May 8th from 1:00 pm to 7:30 pm at 5600 Keaton Crescent, Mississauga in their 200,000 sq ft. Central Ontario Distribution Center.
Electrifest 2023 has quite a bit to offer, including over 500 product specials, Nedco rewards, door prizes, food and refreshments, live entertainment, and fun activities. With the opportunity to attend special guest speaker sessions the event also provides the opportunity to gain valuable insight on a variety of topics.
Event At-a-Glance
80+ Dedicated exhibitors
5+ Speakers
2000+ anticipated attendees
200,000+ sq ft facility
500+ show specials on products
Unlimited networking opportunities
Go HERE for more information