2nd Annual Virtual Electrical Learning Expo – February 16-17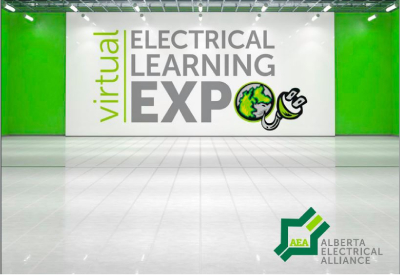 October 8, 2021
The Alberta Electrical Alliance's second annual digital trade show has been announced and will take place online February 16-17. They'll be bringing stellar industry talks, cutting edge technology profiles and a virtual tradeshow floor, right to your computer or device.
Go HERE for more information
Stay tuned for further details on the nine technical and panel discussions. Learn from the experts on:
• Hydrogen's future in Canada
• Microgrid's decarbonizing communities of the future
• Smart Grids of the future
• EV-Charging ahead in Alberta
• Re-opening and re-building Alberta's economy
• Solar-the scale, perspectives and opportunities
• Expertise on D&I Leadership and Communication
• Lighting controls and IoT
• And a special guest Jon Cornish – CFL Hall of Famer.