North America's Leading Energy Show in Calgary June 13-15, 2023
May 29, 2023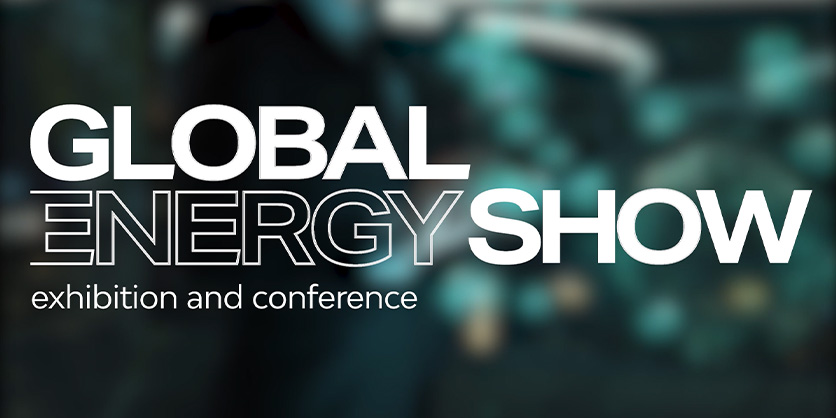 As North America's Leading Energy Event, the Global Energy Show is the largest B2B exhibition and conference engaging with industry buyers and sellers, stakeholders and partners, CEOs and young professionals together to share knowledge and fuel innovation in the ever-changing energy landscape.

Hosted on June 13-15, 2023 the Global Energy Show will be inclusive to all energy systems, including features on the exhibition floor and conference in oil sands, hydrogen, wind, solar, petrochemicals, gas and LNG, electrification and nuclear. As no single source of energy can meet the increased global energy demand, the Global Energy Show is where Canada demonstrates its vision and leadership by bringing the right people together to meet global challenges with real-world solutions.

Together at the Global Energy Show in 2023, energy professionals will come together to lead the path of meeting energy demand, discussing energy transition, showcasing technology and innovation, and discovering the role of all energy sources in the greater energy system.
Exhibition
The Global Energy Show features a comprehensive exhibition show floor with over 600 exhibitors across five exhibition halls and an outdoor zone. Throughout the exhibition, visitors will find North America's greatest innovations and solutions to today's complex issues in the entire energy value chain. This June, visitors can expect multiple features on the show floor including the CHOA Theatre, MELA Pavilion, Country Markets and NextGen.



2023 Strategic Conference
Attending North America's only integrated energy event will provide the opportunity to understand energy sustainability strategies, how oil and gas is still vital to a functioning economy, and uncovering how hydrogen has the potential to power our everyday lives. Our major international conference will investigate new avenues for renewable energy, and how cleantech investments and innovation are at the forefront for decarbonization.
Join leaders from Canada and around the world to be part of these vital discussions.
Technical Conference
The Global Energy Show Technical Conference brings together technical energy professionals from around the world to present and discuss the latest technologies, processes and innovations leading the way toward zero emissions energy systems.
Hear from over 100 speakers providing you with access to a wealth of critical industry-leading knowledge. Speakers are selected based on a peer review by the Global Energy Show Technical Committee and represent the top technical and project-based influencers from around the world.
Global Energy Show Awards Gala
The Global Energy Show Awards shine a spotlight on excellence in the energy industry. Recognizing leaders, innovators and trail blazers in energy, companies and individuals are recognized for disrupting the industry and promoting healthy advancement of the sector.
Come celebrate the nominees and find out the winners in the following categories:
Collaborative Trendsetter Award
Disruptive Digital Innovator Award
Diversity and Inclusion Award
Emerging Clean Technologies Award
Emerging Leader Award
Excellence in Power Generation Award
Innovation in Technologies: Equipment or Process Controls Award
Suzanne West Environmental Excellence Award