Eaton Microgrid Case Study Helps It Win International Innovation Award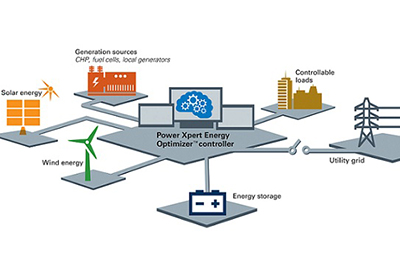 Dec 31 2015
Power management company Eaton has received the Berkeley-Haas Open Innovation Award, placing second in the Business Transformation category. The award was presented at the second annual World Open Innovation Conference in November in Santa Clara, CA.
Eaton's winning submission included a case study on the dramatic growth of its microgrid program through open innovation partnerships with universities, military bases, utilities, government laboratories and non-profits that bring expertise in renewable power, software and cybersecurity and also provide test beds for technology validation and maturation. Eaton and its open innovation partners demonstrated the ability to save 80 percent of the cost of storage in microgrids. The team also developed technology to save substantial generator fuel costs and reduce the risk to military personnel through fewer fuel transport missions for the U.S. Department of Defense's forward-operating bases.
"At Eaton, we believe no single organization has a monopoly on the intellect that goes into innovation," says Ram Ramakrishnan, Eaton's Executive Vice President and Chief Technology Officer. "By cultivating a climate of open innovation, we can further spur and accelerate innovation in collaboration with experts both in and outside of Eaton to help answer the needs of our global customers, now and in the future. We are extremely proud of this recognition of the efforts of our team."
Eaton recently announced a microgrid energy system designed to help simplify and expedite the deployment of complex microgrid and energy storage systems.
Find out more: www.eaton.com/Eaton/OurCompany/NewsEvents/NewsReleases/PCT_1606555