Burco Electrical Contractors – Putting Customer Service First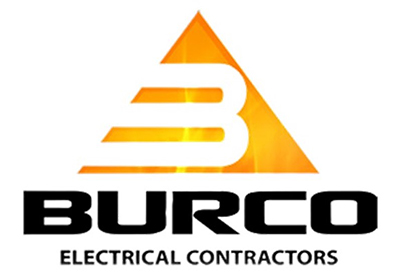 May 16, 2016
Based out of Saskatoon, Burco Electrical provides electrical construction, services and maintenance to the entire province of Saskatchewan.
They pride themselves on their incomparable customer service, which supports their mission to "make every account a referable account". They believe that their service is what sets them apart from their competitors and will ensure you continue to use them in the future (and refer them to your friends / other organizations!).
The evidence of this is in what one of their key accounts PWA Engineering wrote:
"I had a brief look at the O&M manuals and Asbuilts for the projects and I have to say I wish all the O&M manuals and Asbuilts are outstanding. The quality of these manuals is what I will be using as our display of the model of what we want the manual standards for all projects. Further, the Asbuilts are very informative and completed in a very neat and tidy manner. With workmanship to this level we will be gladly forwarding your company to owners who ask us for our recommendation for work in their facilities."
Their extensive service capabilities make them the perfect partner for any project.  Their services include:
• Residential – from small to major home renovations they can take care of all your electrical needs, such as ideas on lighting concepts, home theatre installations, or a full home automation system etc.
• Automation – Burro Electrical can make turning off all the lights in the house, locking the door, setting the alarm as easy as 1-2-3 with the push of a single button. They also offer Control 4 solution for all your integrated AV needs.
• Commercial – No project is too big or too small for their commercial team. They can work with you to design an entire new electrical installation for your space, consult on cost saving ideas, or repair existing electrical systems.
• Industrial – Through their extensive experience in the industrial sector they are able to provide services on Water Treatment/Sewage Treatment Plants, Emergency Power Generating Systems, Manufacturing Plants, and the Mining Sector.
• Voice/Data – They are up to date on all the most current technologies in the voice/data sector and are Tyco Net Connect ND&I certified. They can provide a solution for all voice, data, and fiber optic cabling installations.
• Underground/Trenching – Whether at your business or home, their large selection of equipment allows them to complete any underground electrical job required, on time and in budget!
Regardless of your project, Burco Contractors will be able to provide the service you require with the customer service you expect and deserve! Their proven track record speaks for themselves. Please visit: www.burcoelectric.com/ for more information.