Electrical Worker Killed, Company Fined $110,000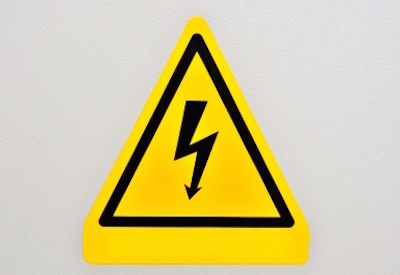 June 16, 2016
A Kingsville, Ontario-based electrical business specializing in power generation, controls and energy systems has been found guilty and fined $110,000 after a worker was electrocuted while working on a solar farm construction project.
The company had been contracted to provide electrical switchgear equipment, controls and communication equipment in a prefabricated electrical building (or E-House) on the construction site. The electrical equipment and E-House involved in the fatality were manufactured and supplied by the company. Electrical connection of the E-House to the solar farm was to take place on a later date.
In December 2013, the solar farm notified the company of deficiencies in the E-House, and two workers were dispatched to make the necessary corrections. Once on site, the two workers plugged in a generator to an outside receptacle in order to provide power to the E-House and operate its emergency lighting system. The generator plug-in is a design feature of the building that allows an alternate means of power to be used during the commissioning phase of the system.
On their second day, while one of the workers was installing a door interlock in a high voltage section of the building, he came into contact with and received a fatal electrical shock from a transformer.
On both days the workers had been working on or near energized exposed parts of electrical equipment or of an electrical installation or conductor. The power supply to the electrical equipment, installation or conductor had not been disconnected, locked out of service and tagged in accordance with section 190 of Ontario Reg. 213/ 91: Construction Projects.
Earlier this month, the company was found guilty and was fined $110,000 for failing to establish and implement written measures and procedures to ensure that workers were adequately protected from electrical shock and burns, and failed to make a copy of the written measures and procedures available to every worker on the project.
In addition to the fine, the court imposed a 25-per-cent victim fine surcharge as required by the Provincial Offences Act.
Image courtesy of Suat Eman at FreeDigitalPhotos.net.