I-Gard: Safety Product Specialists with an Emphasis on Education and Training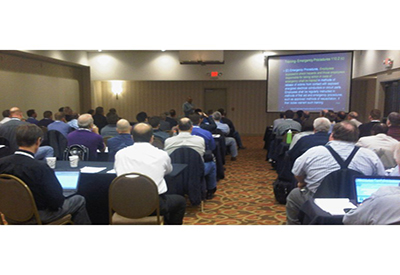 July 14, 2016
I-Gard has been in the electrical industry for over 40 decades. Transforming from a power resistor supplier, the firm became an expert in resistance grounding and ground fault protection in 2001, when it acquired the Federal Pioneer line of ground fault protection products.
I-Gard provides commercial and industrial grounding systems, products and application, specializing in ground fault protection relays, arc detection relays, and HRG Protection systems. It's the first North American resistor business to achieve ISO 9000 certification, and has been ISO 9001 certified since 1998. I-Gard also operates a CSA-approved independent test facility.
Among the industry sectors serviced by I-Gard are
• OEMs (e.g., GE, Eaton)
• commercial/municipal (e.g., Royal Bank, Toronto Pearson Airport)
• process (e.g., Nestlé, Labatts)
• mining and automotive (e.g., Magna, GM)
• consulting (e.g., Stantec)
• petrochemical (e.g., Shell, Petro-Canada)
• high tech (e.g., Intel)
With a focus on education and awareness, I-Gard continues to strengthen its commitment to electrical safety. A large part of the company's effort goes into R&D, as can be demonstrated by partnerships with U.S. and Canadian Universities. Through these relationships, I-Gard is able stay on top of the latest technological advances and trends within the electrical safety sector. The firm then works with various media partners to create and distribute editorials and application white papers, and continues to be very active on a number of industry safety panels.
I-Gard also contributes to the future of the electrical industry as a sponsor of Electro-Federation Canada's annual scholarship program.
Many tools and resources are available to I-Gard's clients. Housed on their website is a broad technical library which includes (but is not limited to) application and product guides as well as industry editorials. In addition, the site offers tools such as an arc flash calculator, a ROI calculator, and an "Ask The Experts" section where consumers can submit queries and in turn receive knowledgeable responses from industry leaders.
Find out more: http://i-gard.com.