Johnson Controls and Broccolini to Create State-of-the-Art Maison de Radio-Canada building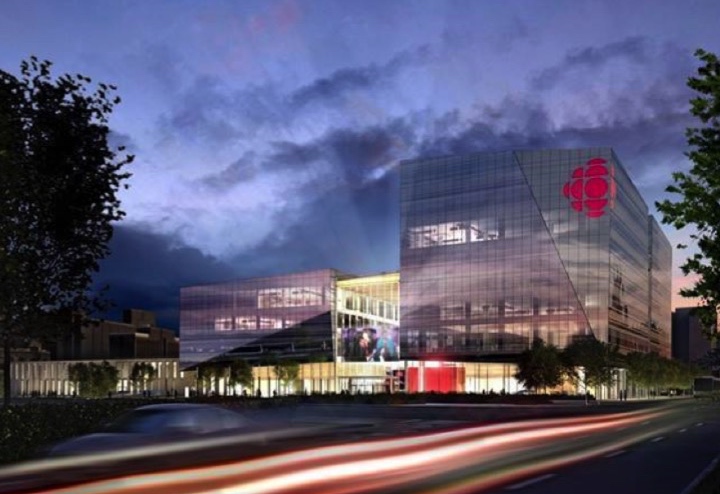 Mar 3, 2019
Johnson Controls is working with Broccolini Construction and Broccolini Investments, through its subsidiary, La Société en Commandite La Nouvelle Maison, to create a new, high-tech Maison de Radio-Canada building in Montreal that will house the CBC/Radio-Canada. Through a long-term lease, the new building will help meet the CBC/Radio-Canada's needs in today's digital and media environment.
"The new Maison de Radio-Canada will not only be aesthetically pleasing, but will improve the future of broadcasting in Montreal with the largest broadcasting data centre in Canada including benefits such as more predictable operating costs" says Roger Plamondon, President, Real Estate Development and Acquisitions of Broccolini.
The 418,000 square foot headquarters will improve collaboration, innovation, productivity and safety through new critical equipment, systems and infrastructure. It will also meet strict environmental and sustainable development standards, boasting green spaces and rooftops, along with water and energy management. A full list of technologies and solutions from Johnson Controls include:
• card access
• data centre and IT rooms fit-up
• intercom system
• Metasys BMS
• parking management system
• Simplex fire alarm
• Tyco fire sprinklers
• video management system
• York chillers and air handling units
Johnson Controls will provide lifecycle services to the CBC/Radio-Canada for a guaranteed fixed cost to La Société en Commandite La Nouvelle Maison for the next 30 years.
"Broadcasting is the true mission of the CBC/Radio-Canada, but they were constantly sidetracked by daily building operation and management tasks in their former, outdated building," says R. Paul Tawfik, MBA, director, business development, Johnson Controls. "Johnson Controls and Broccolini are creating a more productive, enhanced environment for everyone who steps foot in this new building and reduce its total cost of ownership."
Construction on the project is set to be completed by late 2019, with a move-in date of early 2020.
Johnson Controls creates intelligent buildings, efficient energy solutions, integrated infrastructure and next generation transportation systems that work together to deliver on the promise of smart cities and communities. The company's technology portfolio integrates every aspect of a building — security systems, energy management, fire protection or HVACR.